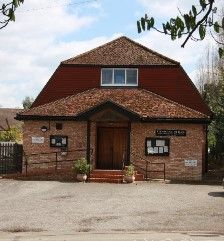 Edenbridge U3A will be starting up its monthly meetings with a speaker on Tuesday 28 September and will be moving to a new venue and a new time!
The new venue is Edenbridge Hall (formerly known as the WI hall), and we will now meet in the morning of the last Tuesday of the month rather than the afternoon. The meeting will start at 11am.
Find out more information about the move in the Chairman's April newsletter.
Tuesday 27 July at 10.30am
AGM and social gathering. Visit our new venue and find out more about the groups. All welcome
Tuesday 28 September at 11am
First meeting with a speaker