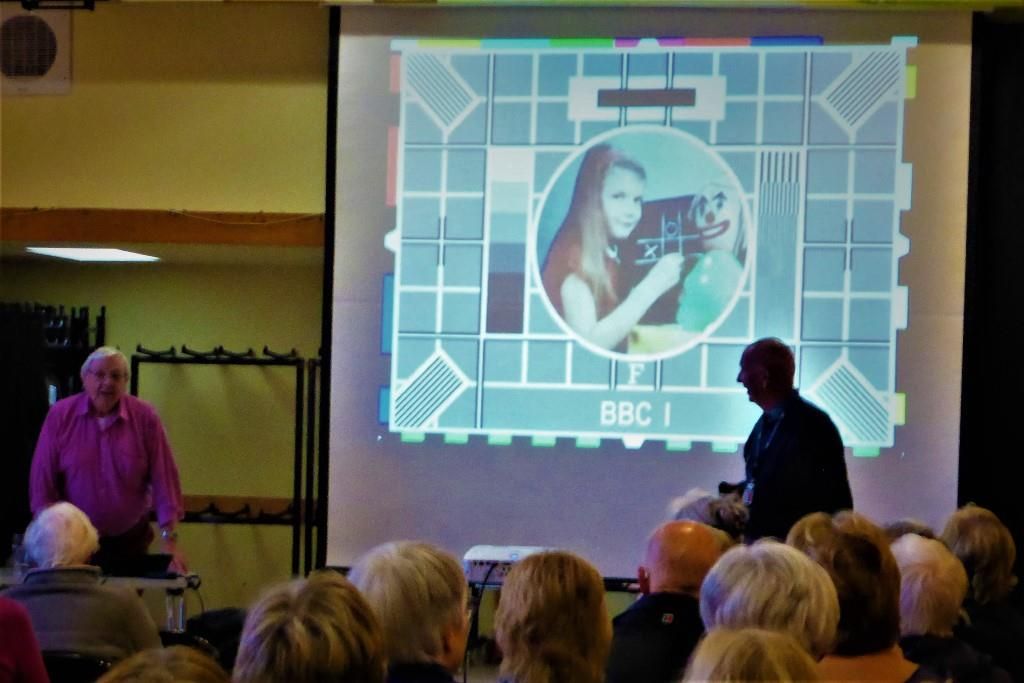 It was a trip down memory lane for members at the January monthly meeting when Wilf Lower took us behind the scenes of Television's Golden years. Wilf spent 30 years with the BBC, ultimately being responsible for most things connected with productions apart from the actors themselves.
He took us through the very earliest days of BBC Television from its inception in the 1930s at Alexandra Palace when televisions had screens of just 6 inches by four inches and programmes were only available to a relatively few people in London and surrounding areas. Broadcasts stopped during the war and started again in 1946. Then, in 1960, production moved to Television Centre which had the largest studio in the world at the time as well as seven smaller studios and three restaurants plus areas for video editing, postproduction, props, paintings, make up etc. At its height over 8 thousand people worked there. BBC Television then moved to Portland Place in 2012, although three studios were retained at Television Centre.
Wilf then focused on some of the productions that he had been involved in, including the BBC's first venture into commercial films - "Cathy Come Home" - which was groundbreaking at the time, and "The Forsyth Saga" which was considered innovative and was so popular that some vicars changed service times to ensure audiences could watch all 22 episodes. Other innovations were "Pennies from Heaven" (a musical drama) and "When the Boat Comes in" (one of the first productions using a Northern Dialect). There were also other "firsts" such as the production of most of Shakespeare's plays, and one particular play - "Abigail's Party" - that is still remembered today. However it is in light entertainment that the BBC excelled drawing in audiences of well over 20 milllion with particular favourites being "The Val Doonican Show", "The Black and White Minstrel Show" (very non PC these days!) and, most of all, "Morecambe and Wise" which had a viewing audience for one of its Christmas Shows of over 28 million.
The BBC also dominated Saturday night entertainment - with Doctor Who immediately following Grandstand and grabbing the audience for the rest of the evening. For many years the next programme was "the Generation Game" which could attract an audience of 23 million.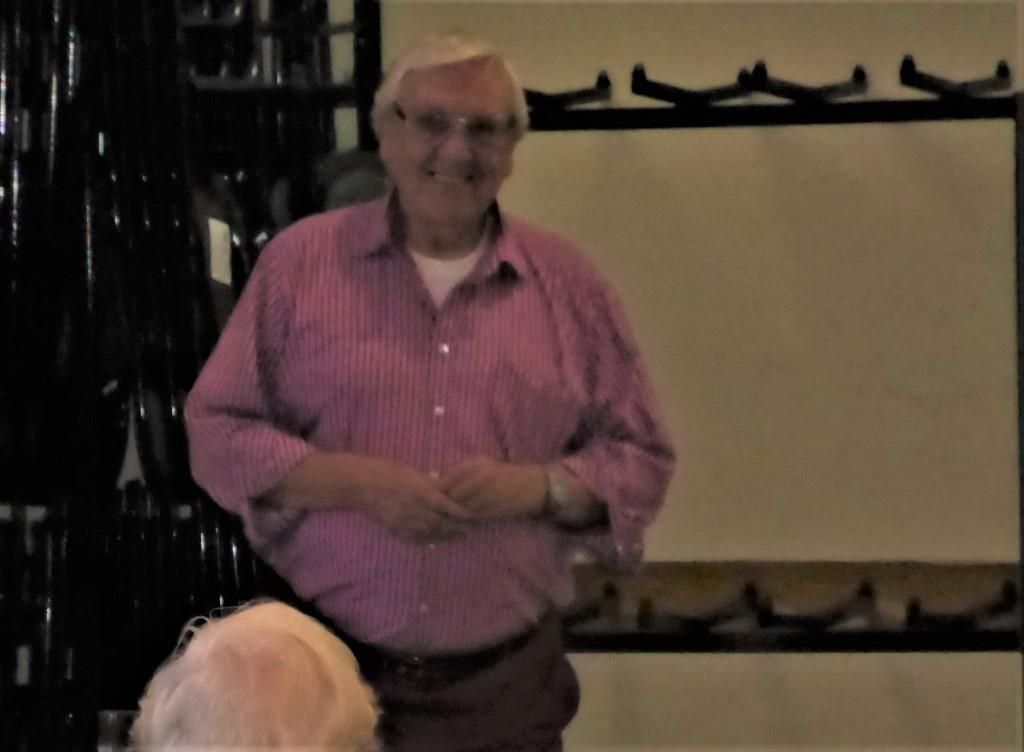 Change came with a new wave of comedians typified by Monty Python in 1969 and then a succession of hugely successful (and funny!) comedies including "Till Death us do part", "The Liver Birds", "Porridge", "Steptoe and Son", "Are You being Served", "Fawlty Towers" and, of course, "Dad's Army" which has been shown in 76 Countries. As he spoke Wilf included clips from many of these programmes bringing smiles and laughter.
We were reminded that the BBC wasn't restricted to light entertainment and earned worldwide praise for its coverage of events outside the studio such as "Last Night of the Proms" and the wedding of Charles and Diana.
After this Wilf entertained us with numerous anecdotes of his time at the BBC and how Union disputes could erupt over demarcation. Then, after talking about his role in programmes from "Basil Brush" to "Open All hours" and "Shackleton", Wilf explained that, after a change in the Director General and a shortage of money, things changed. Many employees were dismissed as part of major staff reductions, departments were closed and many people now working at the BBC are freelance.
With this Wilf brought us to the end of his time at the BBC and what he called its Golden years. A description that many of those present certainly seemed to agree with.