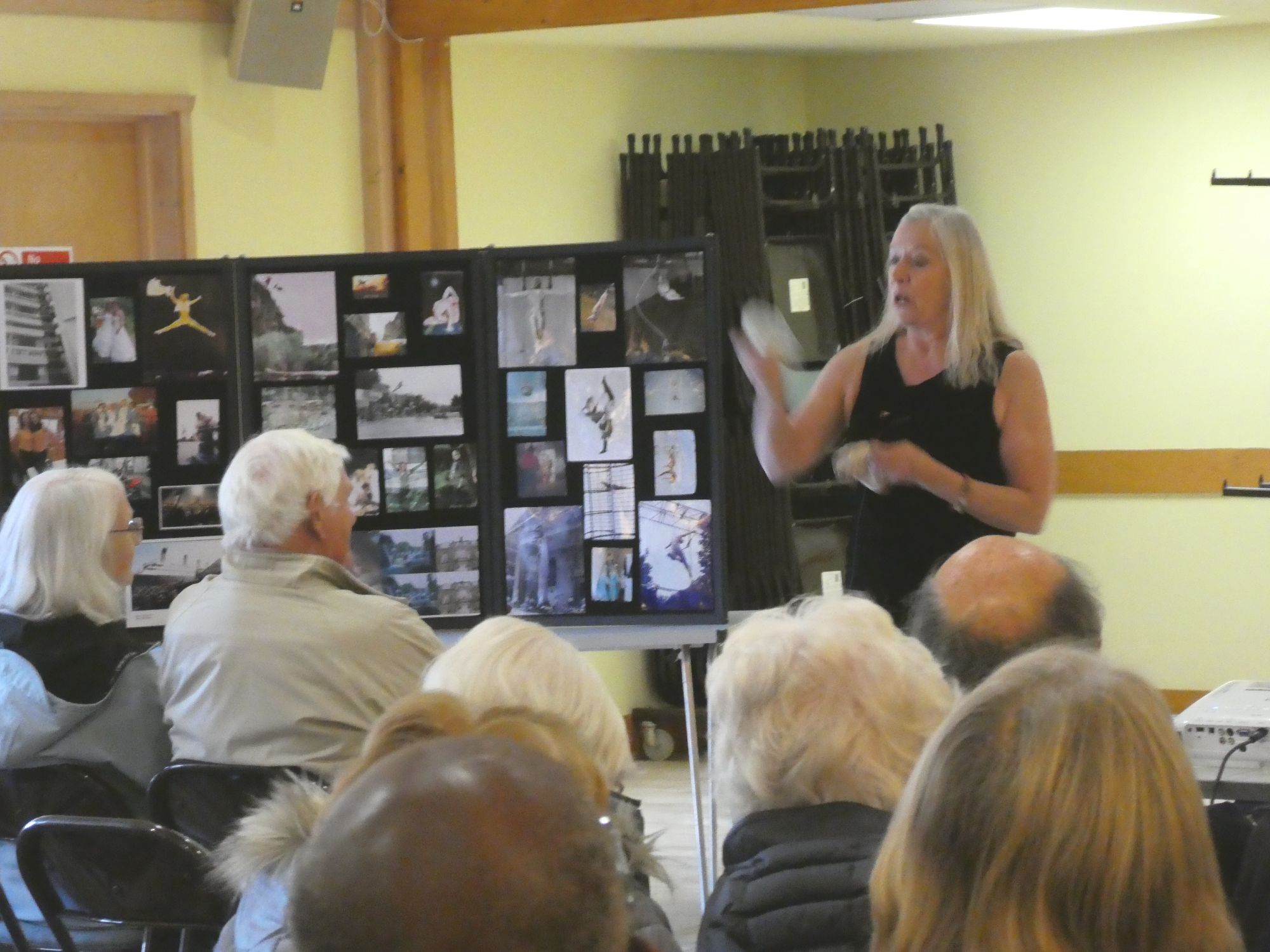 The talk at the October involved a very energetic and enthusiastic performance by Lucy Allen, a highly accomplished stunt double and stunt co-ordinator.
It began with clips from some of the films in which she performed including Titanic, Shaun of the Dead, James Bond and Harry Potter franchises as well as many many more.
Lucy then took us through her career starting with a role in the Railway Children and then described the complication of not being able to act professionally without an Equity card and not being able to get an Equity card without having acted professionally! She eventually overcame this conundrum by taking on a belly dancing role in Turkey which enabled her to get a provisional equity card. However although she has always loved acting her interest turned to stunt work. This initially involved working at a Circus and then learning all the skills needed for the role. Then having acquired these she had to wait six months before she got a role - in Trainspotting. From then on she has become pre-eminent in her field including having to jump 65 feet at one stage whilst more recently progressing from stunt performer to stunt co-ordinator.. She then took us through the tricks of the trade including measuring jumps and special clothing. She said that she still got both frightened and excited in her role but was particularly privileged to mix with several acting Dames including Helen Mirren, Helena Bonham Carter and Judi Dench. She concluded by adding in perhaps an ironic but wistful note perhaps her next!

She answered a few questions and then the packed audience gave her a well deserved round of applause