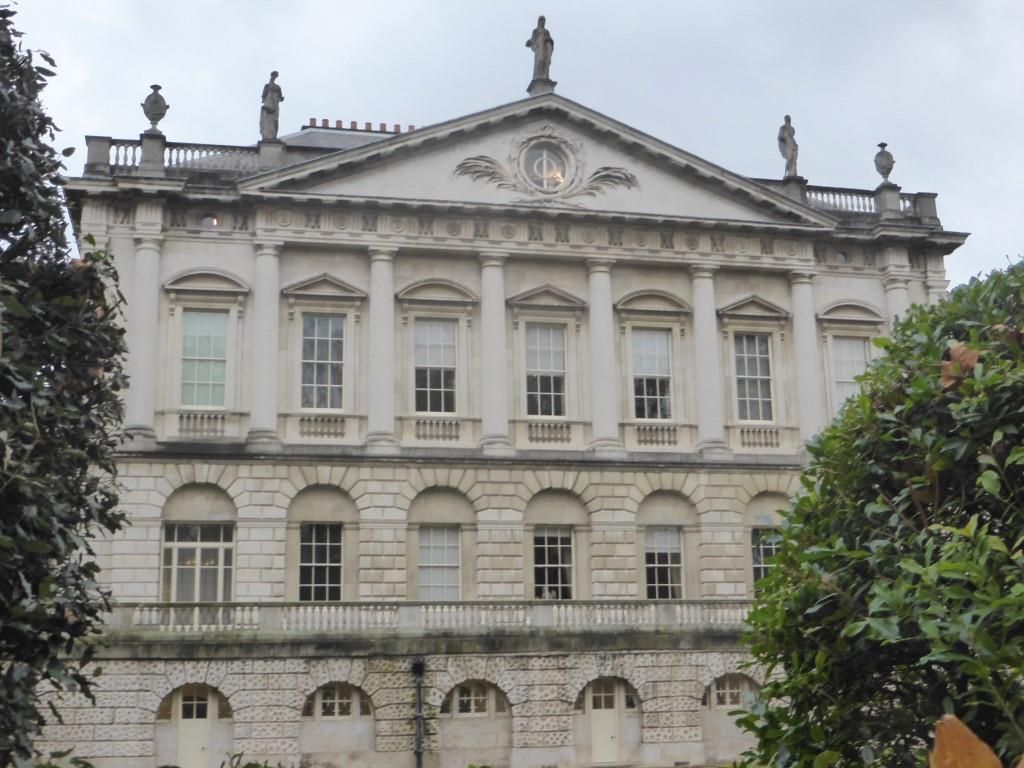 The last visit in 2019 for members of London Studies 1 was to Spencer House - one of the hidden gems of our capital city. As the name indicates this was the former home of the Spencer family before they moved to the better known Althorp.
The exterior of the house gives no clue to the opulent interior of this house that was built in 1756 for the 1st Earl Spencer. From the beginning it was one of the most sumptuous private residences in London and is today recognised as one of the City's finest surviving 18th Century aristocratic town houses. It was designed from the outset to display the Spencer's impressive art collection in the magnificent interiors of the State Rooms. Many of these treasures and fittings were removed when the Spencer family relocated, and the house fell into decline before new tenants acquired it on a long-term lease in 1985.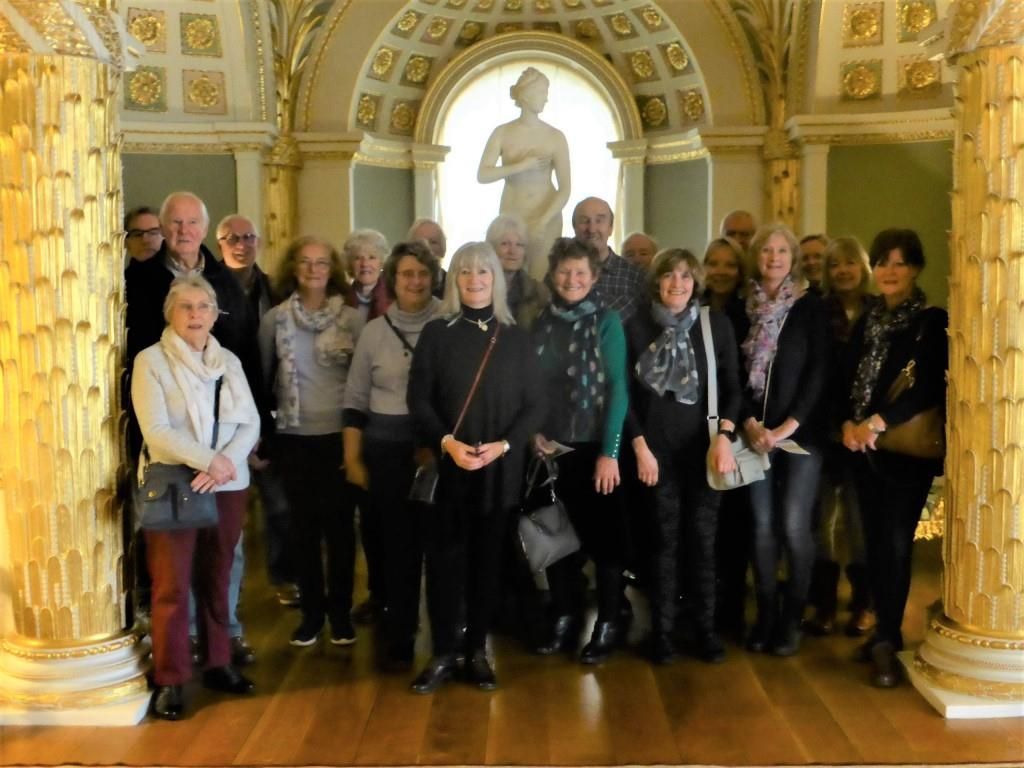 Since then there has been extensive work to restore it to its previous glory. Missing tables, mirrors and doors were replaced by brilliant copies whilst appropriate paintings were brought in. We were able to see the fruits of these labours whilst we heard about the times and fortunes of the Spencer family. The magnificent rooms we saw included the elaborate Dining room and the exotic Palm Room which was the climax of the Ground floor. We then moved upstairs, past the enormous lantern based one on the Venetian Doge's Grand Barge, up to the "Athenian" Great Room; the centrepiece of the house and the grandest remaining room of its date in London, before concluding our visit in the richly decorated and hugely impressive Painted Room which had been inspired by a mixture of the recent discoveries at Herculaneum, Raphael and ancient Rome. The visit was slightly marred by preparations for a wedding taking place. However, notwithstanding this slight inconvenience, this had been a rare and fascinating insight into the opulent lifestyle of the aristocracy at the highest level of London Society in the mid eighteenth century.
Although this was our last visit, it did not conclude our activities for the year. Shortly afterwards we had our traditional Christmas lunch. A most enjoyable way to end a busy and entertaining 12 months.