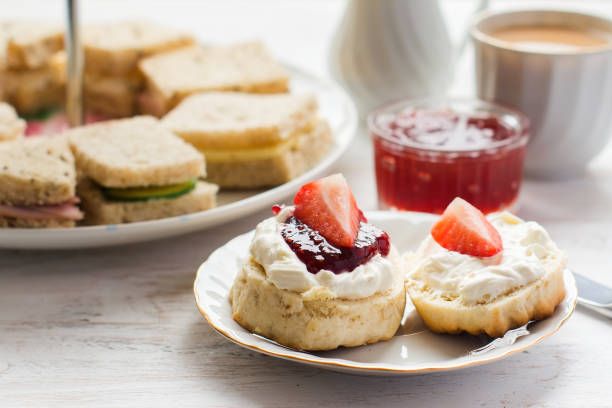 A new tea shop in Westerham beckoned for our Christmas Event and we rounded off the year in vintage style at Sir Winstons - a retro café on the green. In spite of there being considerable competition from other events during these busy weeks before Christmas, 18 of us were free to come along to sample tea, cakes and conversation.
Over this year I have booked many different venues for our monthly teas in an effort to bring variety and stimulation to our group. For our first year we went mostly to the same venue in Four Elms … please now let me have your suggestions for new places for 2020. I already have a few up my sleeve but am on the lookout for more. Here are the criteria - venues need to be large enough to accommodate up to 20 of us, be free of a hire charge, offer a number of food choices and value for money, allow us to book a set number but at the same time not incur deposits or cancellation charges. Also, privacy can be an issue in a popular venue - a large crowd of us turning up and disturbing the peace is not always welcomed by other customers. Hence, I always aim to get a private room foc whenever possible. So, getting this all right can be a bit of a tall order. However, with your help I am sure we can find some more lovely places to visit.
Please remember that the ethos of the group is to meet together once a month as U3A members to socialise, get to know each other, forge friendships, exchange ideas etc. without the pressure of learning something as we generally have to do in our other U3A groups. The tea and cake are just an excuse and secondary to this ideal, although I do know that for most of you it happens to be equally important!!