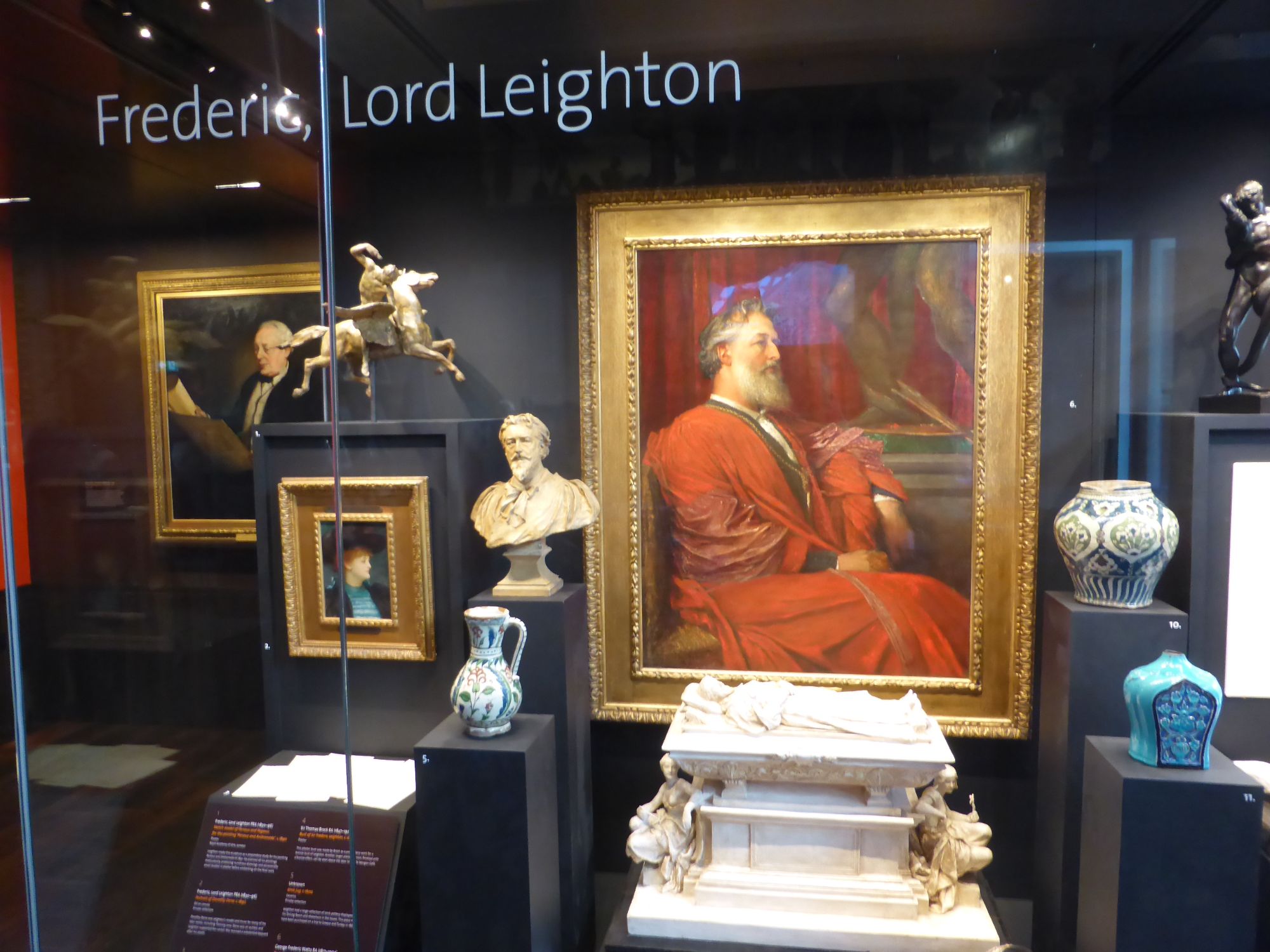 London Studies Group One had two excursions in London in March 2023.
The first excursion was when a small group went to Leighton House. This was the home of Lord Leighton, probably the most eminent British artist of the late nineteenth century. It was a house that he used both as a studio where he worked, and as a place he filled with furniture and paintings by himself and many others, as well as artifacts brought back from North Africa and the Middle East. Although the house was cleared after his death many of the items have been returned in subsequent years and we were able to enjoy viewing them during our visit, including the magnificent Arab Hall.
The second visit involved a slightly larger number of us joining a walk organised by a well-known company that specialises in walks in London. The topic was 'Hidden London' and the walk started near the Monument and ended at Blackfriars. During our two-hour walk we were hugely informed and entertained by our guide Adam as we wandered through the back streets admiring in particular the Christopher Wren churches and hearing how Wren endeavoured to make each one different. We also came across areas associated with William Shakespeare and heard about the London Guilds as well as entering the lovely Vintners Garden built over the site of a building destroyed in the blitz which for Centuries had covered the remains of a Roman Villa. At all times our guide included elements of humour which we certainly needed as the drizzle turned into heavy rain. We all thanked him for his excellent work - and then dashed for shelter at the Blackfriars pub!
NOTE
Colin Fairman is stepping down as group leader as London Studies 1.(And, no, I haven't got a camper van tucked away somewhere!).
If any of you would like to take over this role could they please email him on [email protected]