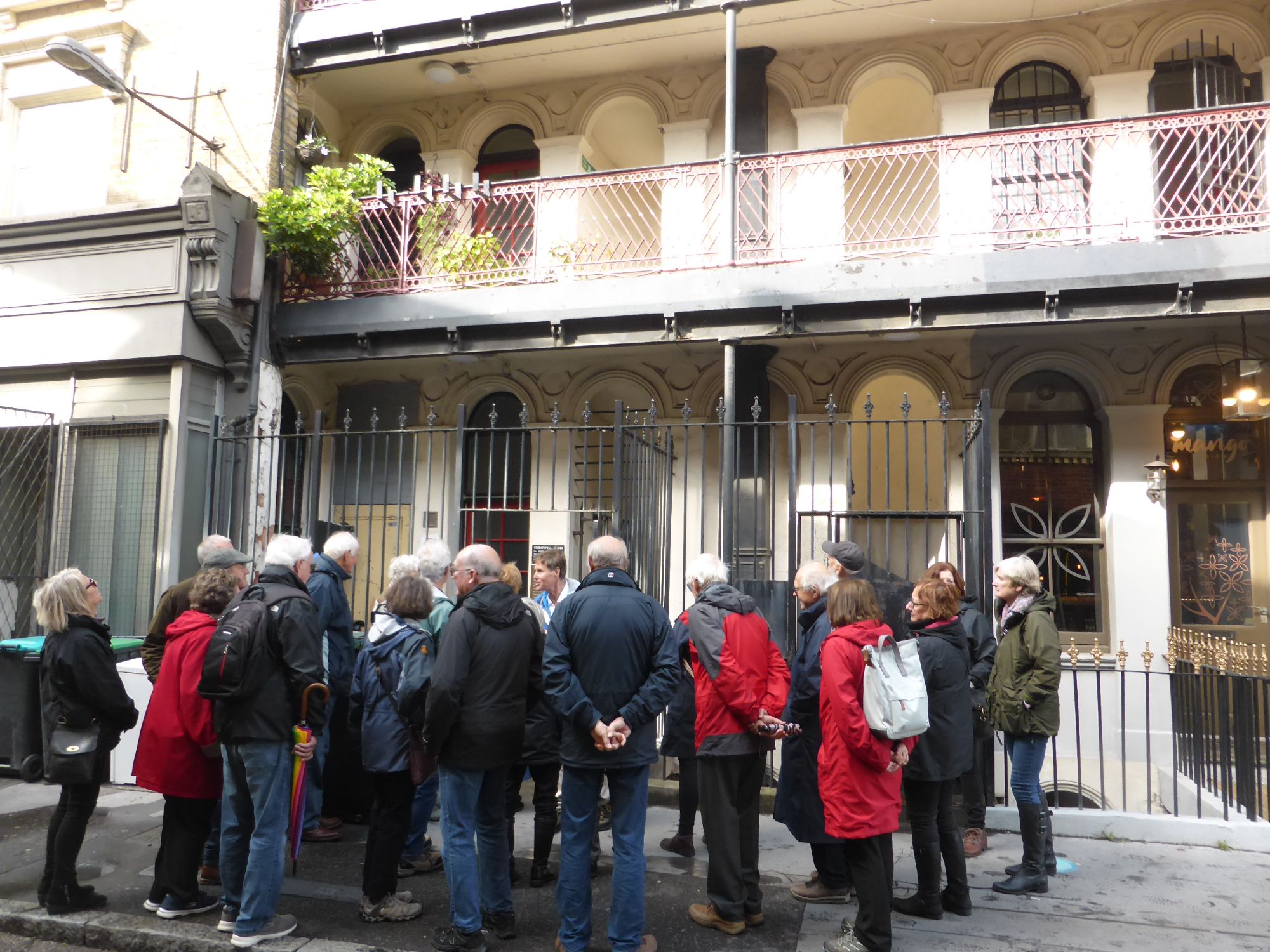 At a rainswept Edenbridge Town Station, on 1 October 2021, 25 members of London Studies Group 1 convened for their first get together since the Covid outbreak. The reason was a train trip to meet up with our guide for a private conducted tour of Darkest Victorian London. As seems usual, the Southern Rail train was delayed but we were still able to get to our guide, Richard (the third he announced!) on time, and by then the rain had stopped. In fact, it held off for the whole of our walk.
We started at London Bridge where we heard how, at one time, London had dominated the world for the transport of goods. However, over a period of time this had decreased with containerisation being the 'kiss of death'. As a result, commercial traffic on the Thames has now virtually disappeared.
We then headed for Borough Market, passing the stairs where Nancy met her death in Charles Dickens' novel 'Oliver Twist'. At the market we were told that it was one of the oldest and largest continuous food markets in London and continues to flourish. We walked through the area believed to be one of the most filmed in recent times (Five Weddings and a Funeral, Bridget Jones etc) and then onto some 'Peabody Buildings' that were constructed in the late Victorian times for poor people of the area.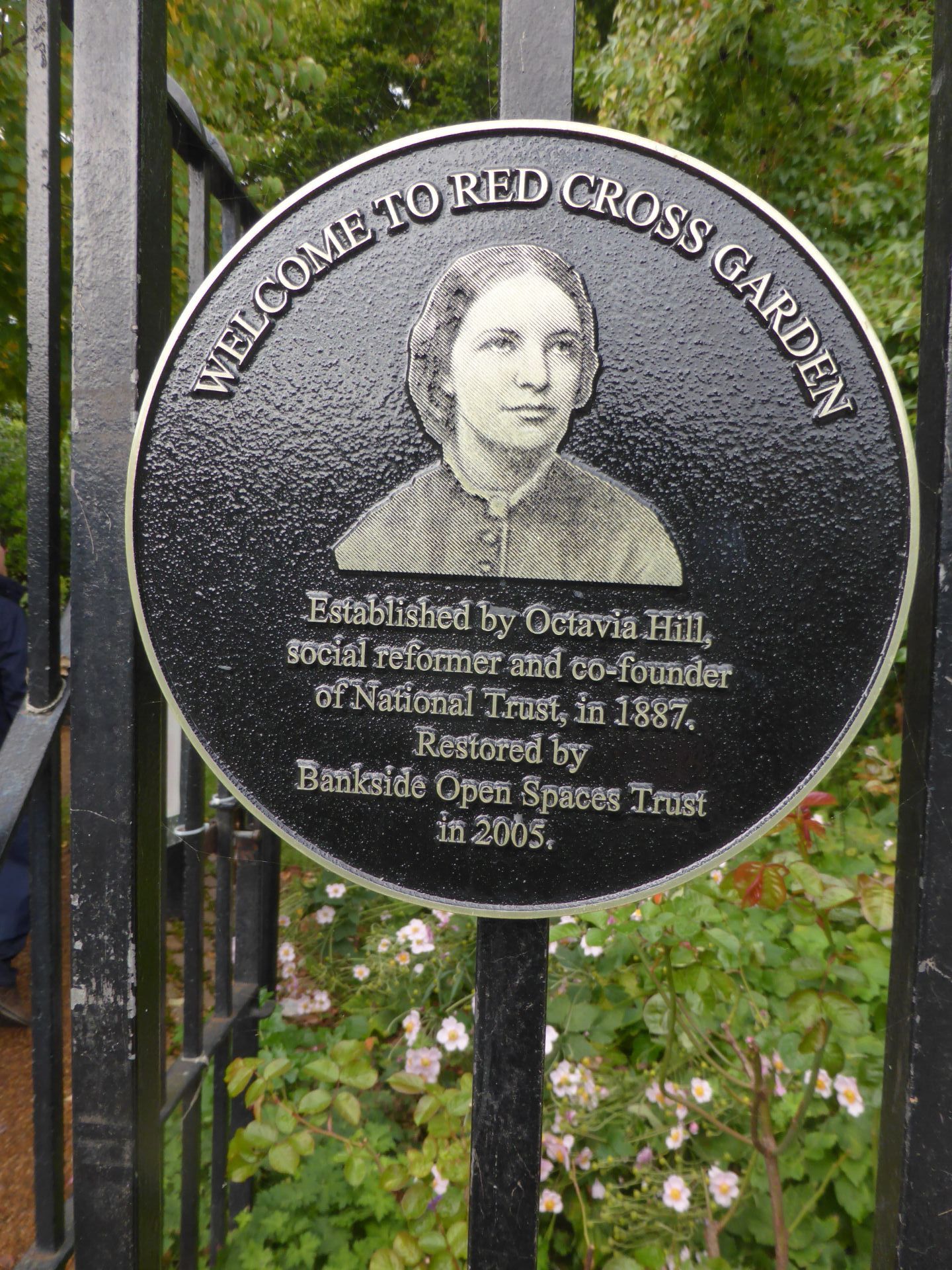 Then, continuing the theme of the poor, we came to the gate to Cross Bones Graveyard that was rediscovered during building works. Here were buried thousands of the poor including prostitutes and many children from the fourteenth Century onwards. Today the gate is covered with numerous tokens to keep the memory alive of many of these unfortunates. As an aside we heard that the wearing of white by ladies in the area had a very different connotation in earlier times.
After that we walked around Red Cross Gardens which were founded in 1887 by Octavia Hill who has, of course, local connections with houses for the tired and homeless of the area which still have residents today. Moving on we were back in Charles Dickens' territory. He grew up here and some surrounding streets are named after his characters. Nearby was the Marshalsea Prison where his father was imprisoned for debt, and Richard explained the draconian measures applied to debtors in England at that time. Only some parts of the walls remain of the prison, and we passed through them on our way to the George which is the last galleried inn in London. After hearing about its history our tour came to an end. We thanked Richard for this fascinating insight into Victorian London and then dispersed – pleased at this most enjoyable 'reunion'.