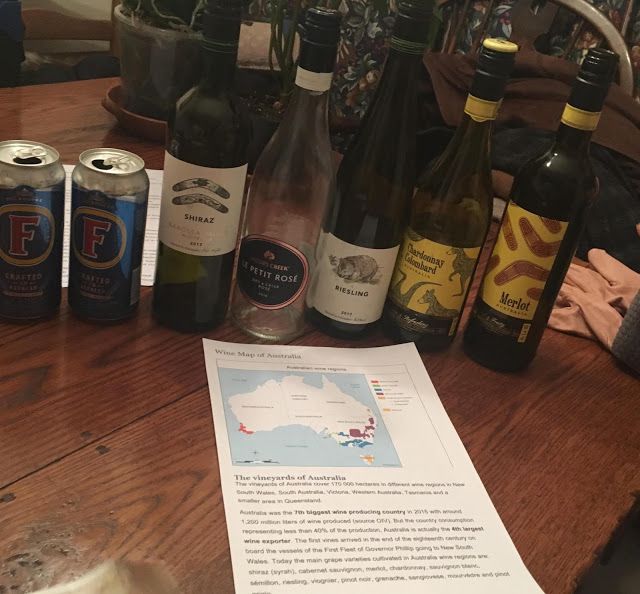 Our first meeting of the year for winos group one featured wines from Australia.
To start the evening members were offered a champagne glass of Fosters which definitely confused a few tasters! This was followed by Chardonnay, Riesling, Shiraz, Merlot and ending with a sparkling rosé.
The Australian theme prevailed with the hosts 'Sheila & Shane' dressed in shorts and bush hats serving BBQ food- bangers, burgers, chicken legs and pavlova. It proved to be another good evening that kept the winter blues away.