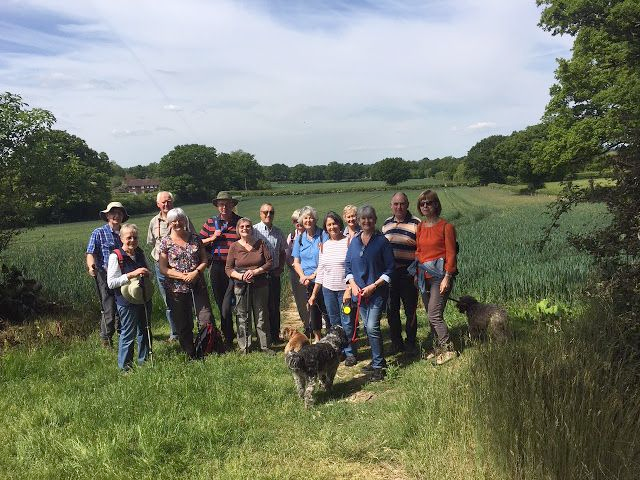 About the Group:
The Edenbridge U3A Short Walks Group is relatively new and was organised for those who felt that the longer walks were not for them. Generally the walks are around 3 miles and we avoid roads as much as possible. We usually start off by parking in a local car park and, after a circular route, finish in the same place. There are usually between 10 and 15 of us on each walk and we are very mindful of people walking at different speeds. If you feel this distance is not far enough for you, why not try our Walking Group which walk generally about twice the distance.
When and where?
We start from various locations. The walks will be on the 3rd Wednesday of the month and we usually start at 10.30am. The details of meeting place, time and leaders are sent out about 2 weeks prior to the walk.
Insurance and Dogs:
After discussions with Head Office and subsequent agreement at the January 2018 Meeting of the Executive Committee we can confirm the situation regarding insurance coverage during U3A organised walks as follows:
Members of any U3A are covered under the Group Public Liability insurance. This means that if any legal action is threatened against any member as a result of any incident that occurs during a U3A organised walk it should be immediately referred to the Committee. Insurers will then be advised.
The same situation arises if a member is injured during such a walk and considers that a representative of U3A is responsible.
Non Members may take part in a walk but there is no insurance coverage for these persons and they undertake any such walk at their own risk.
Dogs may take part in U3A walks and will be covered under the group insurance cover whilst on a lead.
Cost?
Entrance fees
U3A:
Edenbridge
Contact:
Cathy Booth