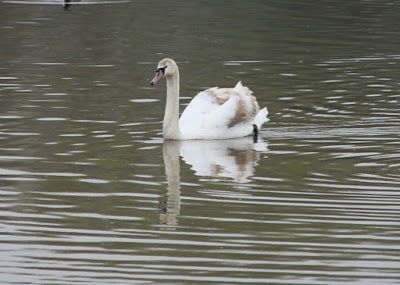 On the face of things it seemed a very quiet morning down at our local patch - the Sevenoaks Wildfowl Reserve. The birds were certainly chirping, but not very much in evidence. Extra "twitcher" cars filled the car park due to the arrival of two ring ouzels in the meadow; all efforts to spot these rare passage birds failed, but it was good to know they were there somewhere - en route to their nesting areas in the North. We were promised large numbers of great crested grebe up to their mating rituals, but they were mostly hiding away, feeling shy for once. The weather too was cool, calm and collected and matched the general lack of excitement. This is all easily explained - we are betwixt and between birding seasons - our winter visitors have all gone (apart from some lingering teal) and the summer visitors have not yet arrived. We know swallows are here in Kent but not at the reserve just yet. Very soon we can expect swallows, house martins, sand martins, swifts, reed warblers, sedge warblers, chiff chaffs, etc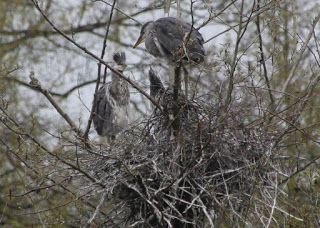 However, we still managed a list of 35 species, mostly all those to be expected. A highlight was the sighting (thank you Diana) of a little ringed plover (longer, darker legs and bill than the common yellow, black and white ringed plover). We spotted some beautifully designed grebe nests out on the water and oohed and aaahed at the stunning colouring and shape of lapwing - impossible to tire of their elegance. Eagle - eyed Ellis was able to point out four different types of gull - black headed, herring, common and unusually - lesser black backed gull. A big moment was the discovery of a busy heronry with at least six occupied nests some filled to bursting with gangly "teenagers". Along the way, spring flowers were pushing through - among them - bluebells, ground ivy, dandelions, primroses and a bank of cowslips.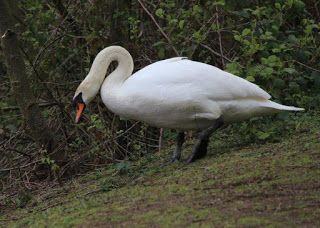 Here is our day list:
blackbird, wood pigeon, blackcap, magpie, crow, jackdaw, chaffinch, chiffchaff, coot, cormorant, collared dove, tufted duck, dunnock, gadwall, goldfinch, wren, shelduck, teal, mallard, Canada goose, greylag goose, gt. crested grebe, black headed gull, common gull, herring gull, lesser black backed gull, heron, lapwing, linnet, moorhen, nuthatch, little ringed plover, robin, swan, pied wagtail. Please see pictures below courtesy of Jill Harris. The two "ducks are a dabbling - up tails all" are gadwall!