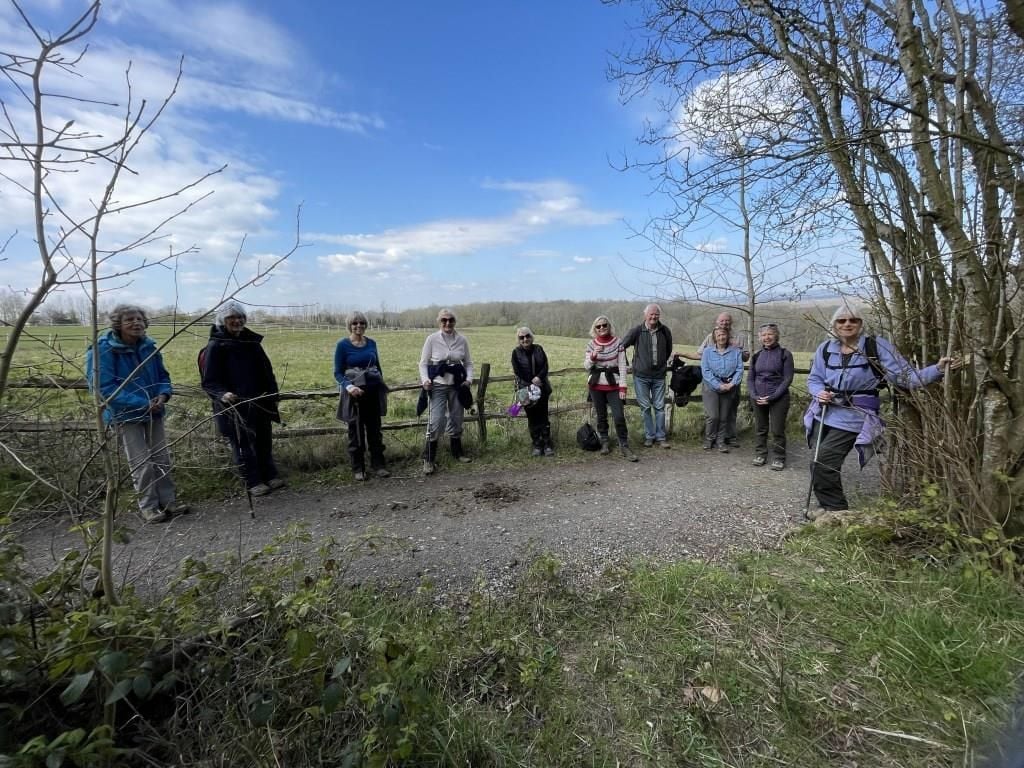 After nearly 6 months without a group walk, we were all happy to be back out walking together, exploring the lovely countryside while enjoying a good catch up. With lockdown 1 and 2 we have all been restricted on the amount of social interaction we have had, mainly limited to walking with one other person, so it was refreshing to be out with familiar faces after what seemed a long post-Christmas winter period.
Our walk started in Marsh Green where we walked along lanes past Christmas Mill (one of Edenbridge's 4 mills) and Clatfields, and then across fields to Greybury Lane. Walking through woods we came to the edges of Dry Hill fort, passing the expanding Bug Hotel down to Hoopers Farm where some delightful lambs were frolicking in the field. With lambs and daffodils and perfect weather it did indeed feel like Spring.
The final part of the walk took us back across fields into Marsh Green.
We have a programme of walks planned with numbers currently restricted to 12 per walk. Attendees on the walks have to agree to abide by Covid guidelines relating to social distancing etc. Details of the walks are sent out at the beginning of the month with walks taking place on the 2nd Wednesday of the month. If you are interested in joining the walking group, please email [email protected]