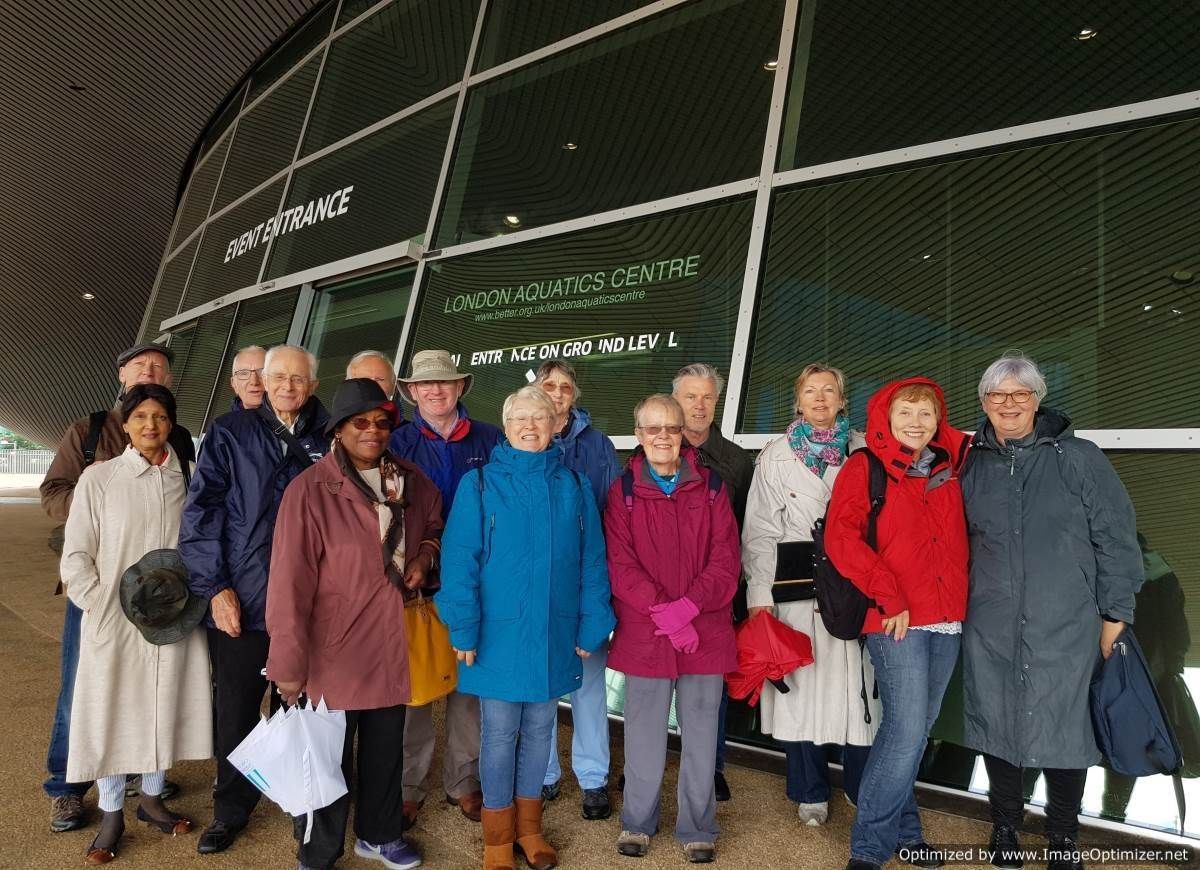 Undeterred by the wind and the rain on a day in June 2019, a group of 14 of us, explored the London Olympic Park. Our guide, Eve, took us along a route through north Westfield, Stratford International Station, and East Village. From there we went into the Velodrome where we were lucky to catch the end of a race. We then continued over the River Lee where we could see how much work had been done to restore the landscape, past Here East (where all the broadcasters were housed during the Olympics), the Energy Centre, the London Stadium (now occupied by West Ham Football Club) and the Orbit to the Aquatic Centre.
Along the way, Eve's commentary covered the journey London has made since we won the bid to host the 2012 Olympic & Paralympic Games on 6th July 2005, and also the ways in which we have tried to keep our three promises to the International Olympic Committee:
• To regenerate an area of London
• To make the Games as green as possible
• To leave a legacy
It was a fascinating trip and all were impressed by the way in which the space continues to be used.