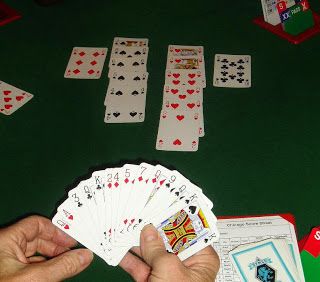 About the Group:
The Group was formed out of the Learning to Play Bridge Group (originally run by Brian and Lynn Swift) and it is now about 25 strong with 3/4 tables playing regularly. All U3A members who can play Bridge are welcome. It would be appreciated if any first time attendees could advise Peter Welch of their intention to come as this ensures adequate provisions are available.
When and where?
Between 2pm and 5pm every Thursday at the Harris Room, Crockham Hill Village Hall
Cost?
£3 with tea, coffee with very fattening biscuits provided.
U3A:
Edenbridge
Contact:
Peter Hardman