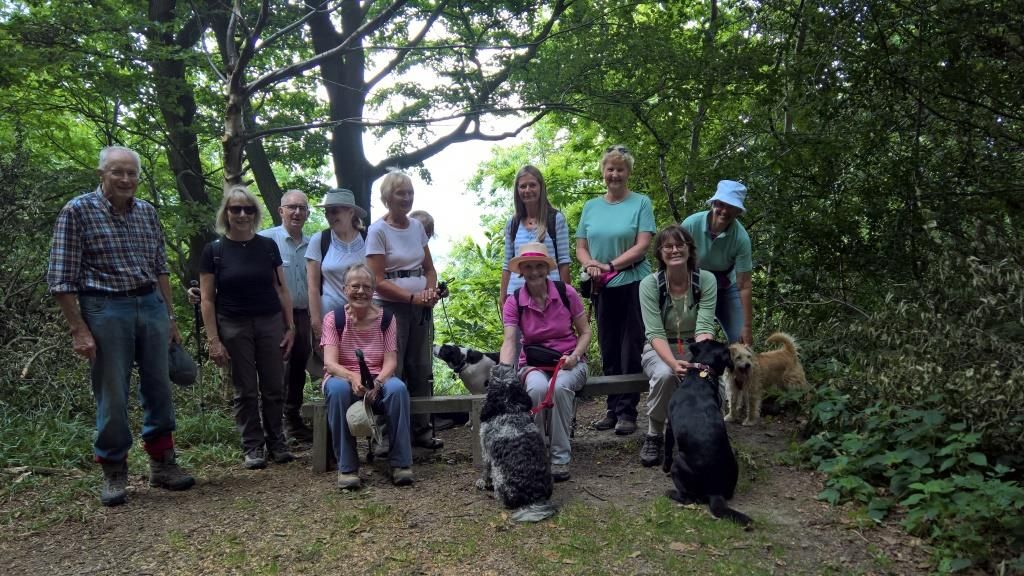 The joy of walking in the English countryside is enhanced by the weather conditions but even wet weather brings its own feeling of satisfaction.
July's walk around the Ide Hill area, kindly led by Judy, was enjoyed in the warmth of beautiful sunshine as walkers experienced the varied terrain before a tasty lunch at The Cock pub in Ide Hill.
August's walk around the Penshurst area, kindly led by Victoria, presented more weather challenges with a forecast of heavy rain, but that did not deter the 14 walkers who set off. We were lucky in that the heaviest rain came towards the end of the walk so we were able to enjoy the beautiful scenery before rain obscured the views. We were all glad to have a very tasty lunch in Kingdom café (formerly Penshurst Off Road Cycling ) where Goat's Cheese and Butternut squash quiche was by far the most popular lunch choice.