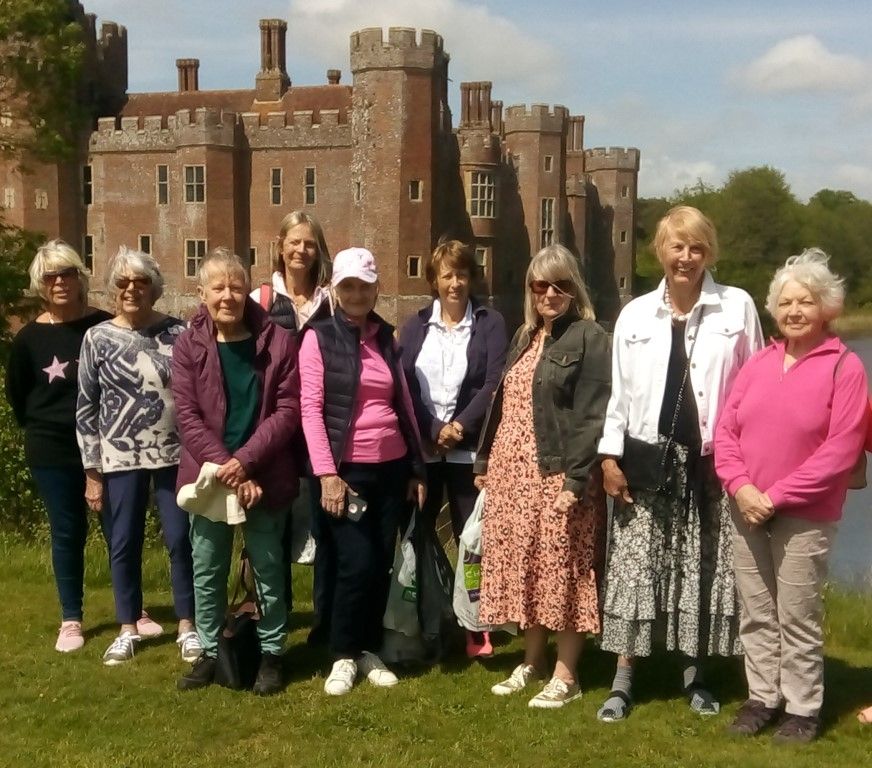 On Friday 13May we went to the Gardeners Garden show at Herstmonceux. It was a lovely day with lots of stalls and plants galore to purchase.
We enjoyed a presentation by the renowned gardener Carol Klein, who talked about her own farm and garden and promoted her latest gardening show on channel 5.
We enjoyed our picnics in the sunshine and then had a walk around the castle gardens.