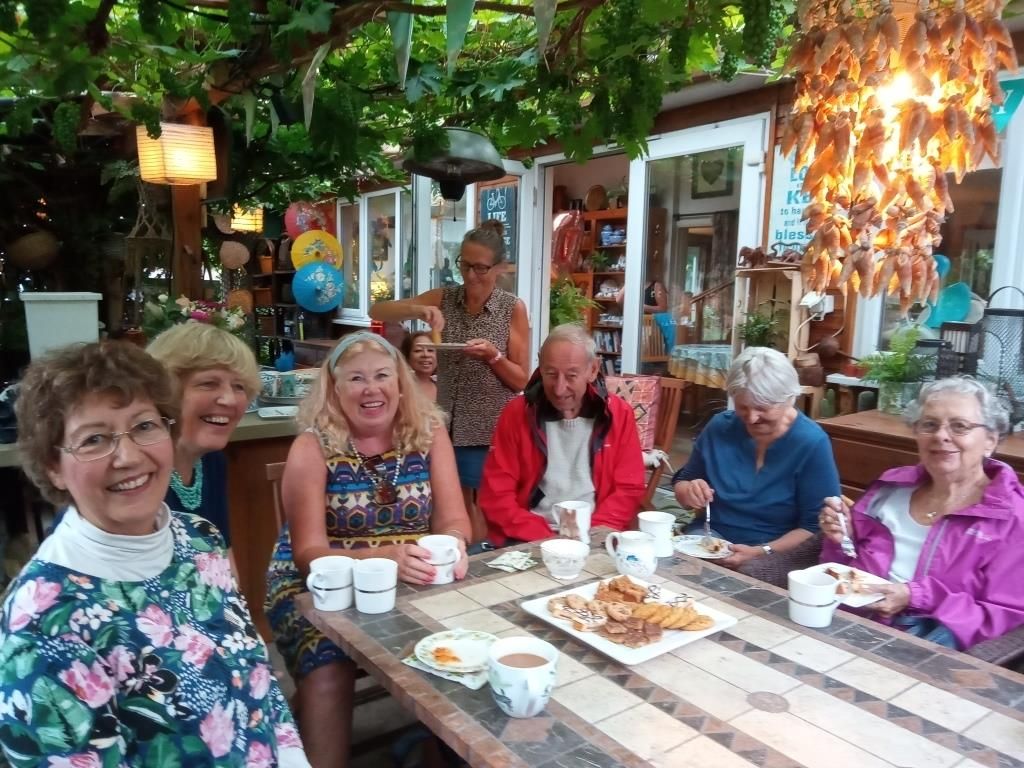 July 2022
Thanks to Jayne, Barbara and Belinda for inviting us during July.
Also, eight of the group spent an afternoon in Crouch House Road, hosted by award winning Nantewan, who over many years created a Thai and English fusion garden packed artifacts, very healthy plants and seating areas. Tea was scrumptious.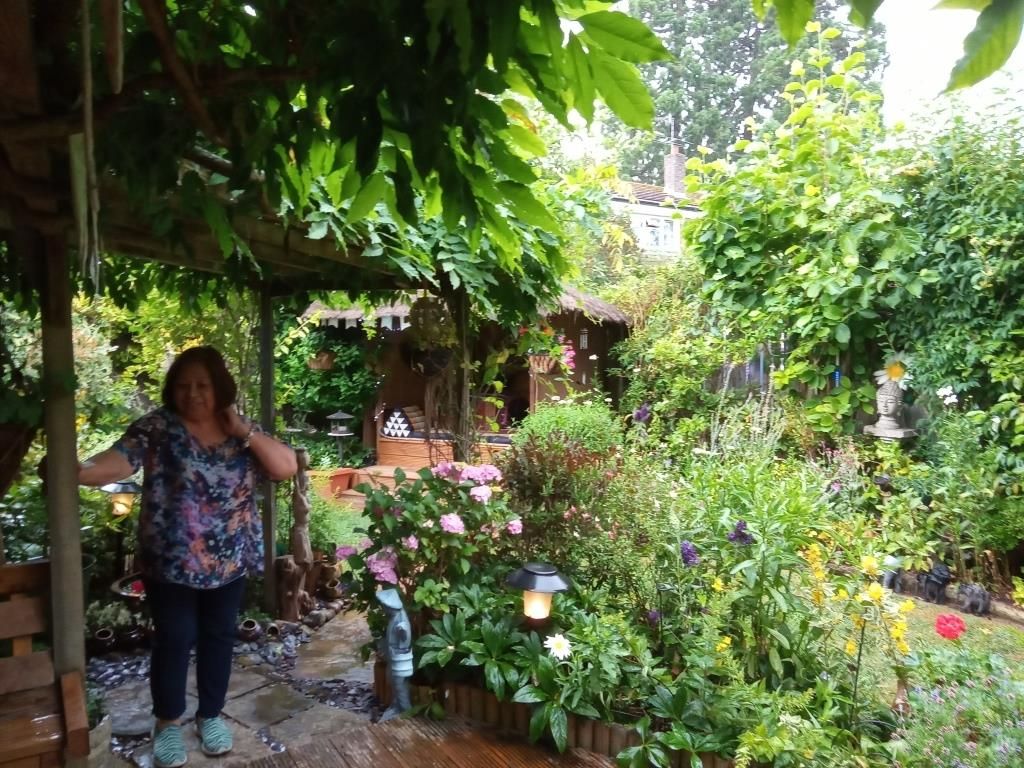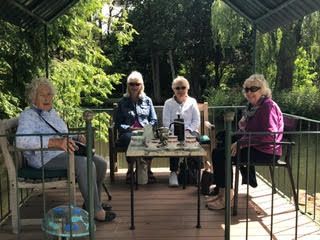 June 2022
Gardening Group 2 had a most enjoyable visit to Troutbeck in Otford, which was open under the NGS (National Garden Scheme). We had a guided tour with the owner followed by coffee, tea and homemade cake on a charming pontoon in the lake!
The garden is bordered on two sides by the river Darenth, and he owner specialises in box and yew hedging so the garden features amazing topiary.
May 2022
The Group saw Emmetts at its best on 5 May.
November 2021
We had the pleasure of meeting our newest member Anthea, and having a tour of Mary's garden in Marlpit Hill, which now contains many new trees and shrubs including a huge one planted by Roger Platt. A new patio is also in progress which will be so exciting for Mary in the Spring so she can watch the new trees burst forth. Also, thank you so much to Mary for the delicious homemade cake.
Sissinghurst August 2021
Sissinghurst was fascinating and inspiring. After an introductory talk about the land and property ownership since Saxon times, we slowly examined at our leisure every nook and cranny to discover amazingly beautiful combinations and rare plants at every footstep.
After our picnic some of us continued to visit the remaining areas while others had completed their tour and returned home after a 3 hour visit.
June 2021 meeting
Kerry took us round her large garden, she's planted lots of interesting annuals, and perennials, and several unusual trees, and we saw her successful black hotbin, which takes all sorts of waste material.
Open Studios
As part of South East Open Studios in June some of us enjoyed visiting The Red House in Rectory Lane, off Uckfield Lane, to view the artworks. Work by several artists, using a huge variety of media, were on display and were all for sale. Mary's glass display for sale looked beautiful in the big bay window and, of course, the extra treat is the gardens.
Haskins Garden Centre
Our visit in March to Haskins Garden Centre was surprising, they have temporary buildings while the new premises are built and a huge restaurant serving delicious treats. We all bought plants, then despite rain we went on to Nymans, for a tour of the house and the gardens with spectacular magnolias, camellias, hellibores, heathers and bulbs, followed by more refreshments.

Later in March a few of us visited Hadlow agricultural college with the Fuchsia and Pelargonium Society for a guided tour of a very large area, planted in a variety of styles, mostly for the students to learn techniques of horticulture, the Japanese garden will soon by opened, hellibores and dogwoods were gorgeous, and we all want to return later in the year.

Email the group for more information if you wish to meet at each other's gardens to swap ideas and plants, solve problems and chat over Thursday afternoon tea. We will be making other visits together during the summer.