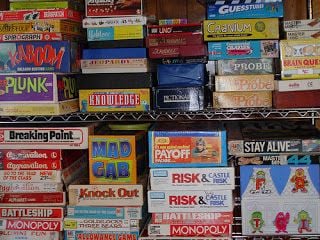 About the Group:
We play various board and card games. For example: Rummikubs, Canasta, Scrabble, Uno, Oh Hell, Sequence, Upwords and more….We have had many happy laughter filled hours playing all sorts of games. More members would be welcomed, so why not try it out and come along.You could bring your favourite game for us to try out too!
When and where?
We meet on Thursday afternoons at each others homes - seven of us currently - and play a choice from over a dozen games. Do enquire if interested in joining, it gets quite competitive and stirs the little grey cells.
Cost?
No cost
U3A:
Edenbridge
Contact:
Christine Byrne
07741 460500
Thursday 9 June at 2pm. If you are interested in joining please call Christine for more details.