The tradition of a Christmas get together for the Wine Appreciation Groups continued this year at the usual venue of Rickard's Hall in Edenbridge. However, this time there were not just 3 groups but 4. The newly formed group 4, still only on their third meeting, entered into the Christmas winos 'spirit' with enthusiasm and good cheer.
This year the theme was 'New World Wines'. Group 3, whose turn it was to organise the event, opened with a dramatic rendition of a U3A 'Haka'. Clearly, they were representing New Zealand and came dressed in the traditional black, complete with fake tattoos, head bands and masks. Very effective in subduing their somewhat exuberant audience! We were then treated to Some New Zealand Wines and delicious food followed by a further U3A version of 'Peggy Sue'.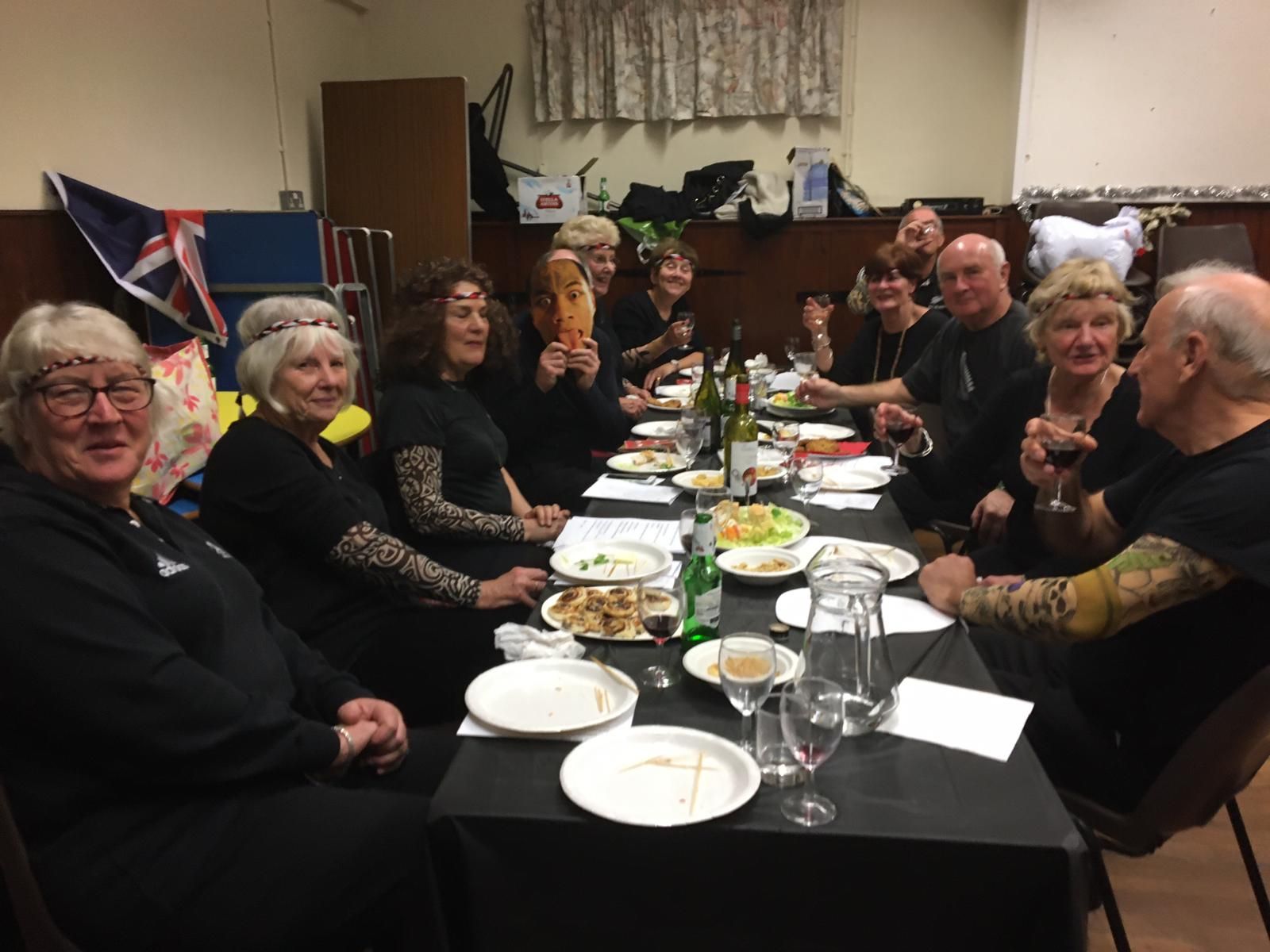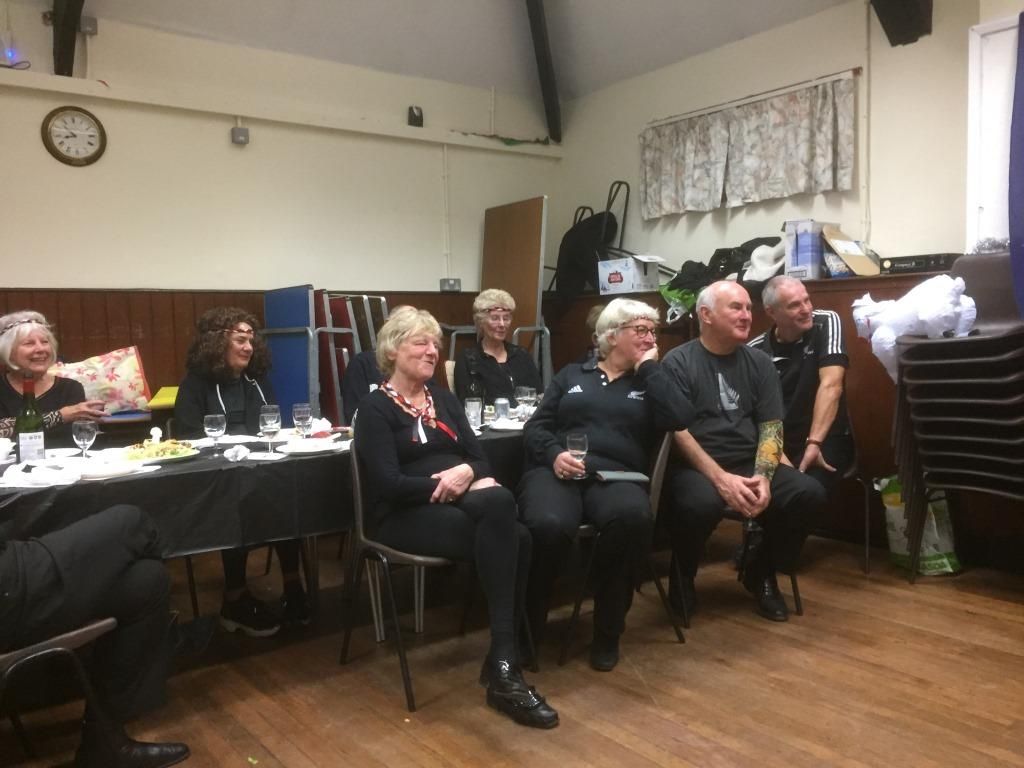 Group 1 took over, as the Australian rivals, with some theatrical performances of 'Waltzing Matilda' and 'Tie Me Kangaroo Down Sport' accompanied by Bob Hart on the banjulele and an assortment of antipodean animals. The scene was played out under the boughs of an inflatable Coolibah tree. In contrast to Group 3, the Australians were a colourful ensemble sporting a variety of multi coloured hats all trimmed with the traditional corks. In between performances there was an opportunity to taste Australian wine and food.
Group 2, who were dressed in bright overalls, gum boots and yellow hard hats, were representing the diamond miners of South Africa. They surprised us all with an unusual performance of a traditional miners' 'Gum Boot Dance' . How brave was that? We were all mesmerised. We then enjoyed some South African Wine and Bobotie. This was a truly international evening.
Despite having formed so recently, Group 4 embraced the moment. The came dressed in ponchos and sombreros, representing South America. They entertained us by singing 'Guantanamera' and introducing us to South American Wines and local delicacies.
The evening did have a more serious side as we remembered those lost in the volcano in New Zealand, the forest fires in Australia and the sacrifice of the South African diamond miners. It was an appropriate tribute at a time when we are fortunate to be able to enjoy Christmas, free from such dangers.
The night proved to be yet another success and a shining example of groups pulling together to reveal what they can do. Let's hope there are many more such evenings to come.
Helena Welch