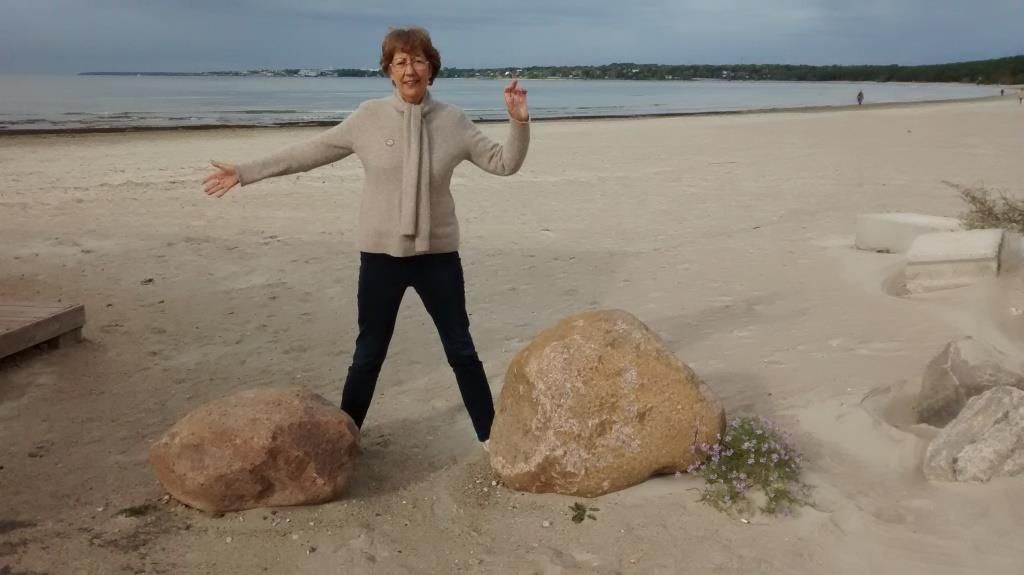 About the Group:
The Exercise and Wellbeing Group recently started meeting on Monday afternoons. The exercise element covers a range of alternatives. Christine demonstrates the more challenging options while Sandra does lower impact versions of the same routines. This means that everyone can choose how hard to exercise. Optional weights are available. We concentrate on improving strength, flexibility and balance.You will need to wear comfortable clothes and trainers but gym wear is not essential.
The exercise session is about half an hour followed by tea or coffe and our sessions in the lovely hall of HFT are already giving improvements in our balance, strength, flexibility, stamina and coordination as well as helping our bones and our hearts, and we adapt to suit our abilities.

The music is mainly well-known pop from the 60s and 70s; requests are welcome.
The wellbeing discussions last only 10 minutes. We've looked at our NHS experiences and the alternative therapies we've tried. We've also identified over 30 things that make us feel good and we'll expand on these to get more of the good things in life.
If anyone feels it beneficial to share a dilemma or problem, or get another perspective, that is also possible.
We can explore what can be gained from a wide variety of alternative therapies and ideas for mental and physical wellbeing.
Please note that Sandra has been exercising for years but is not a qualified fitness instructor and Christine ran a class for 15 years way back. If you are in any doubt about your fitness to take part, you are advised to speak to a doctor.
Two men have joined us, and absolutely everyone is welcome to try it.
When and where?
Weekly on Monday afternoons from 1.45 (for a 2 pm start) to 3pm at the HFT Main Hall, top of Philippines Close, off Hever Road, Edenbridge.On the odd occasion, it may be necessary to cancel the session if the hall is needed for staff training, but this isn't likely to be very often. The sessions are held weekly, but if you can only come occasionally don't let that deter you. A lift is offered from the Waitrose car park and, if you prefer company going in, give Christine a ring on 01342 862999.
Cost?
£2.50 per person for the hire of the hall and refreshments.This money goes to HFT which is a charity.
U3A:
Edenbridge
Contact:
01342 832334
Our meetings continue under the tree in front of the pavilion in the Lingfield Road recreation ground on Mondays arrive 1.50, for fun music, exercising to suit your individual abilities and interesting chats about wellbeing and anything else on our minds. We are considering using a hall in the winter months, but need more members to have sufficient to share the hire so,if you are thinking of joining us, please contact Sandra or Christine for a chat.