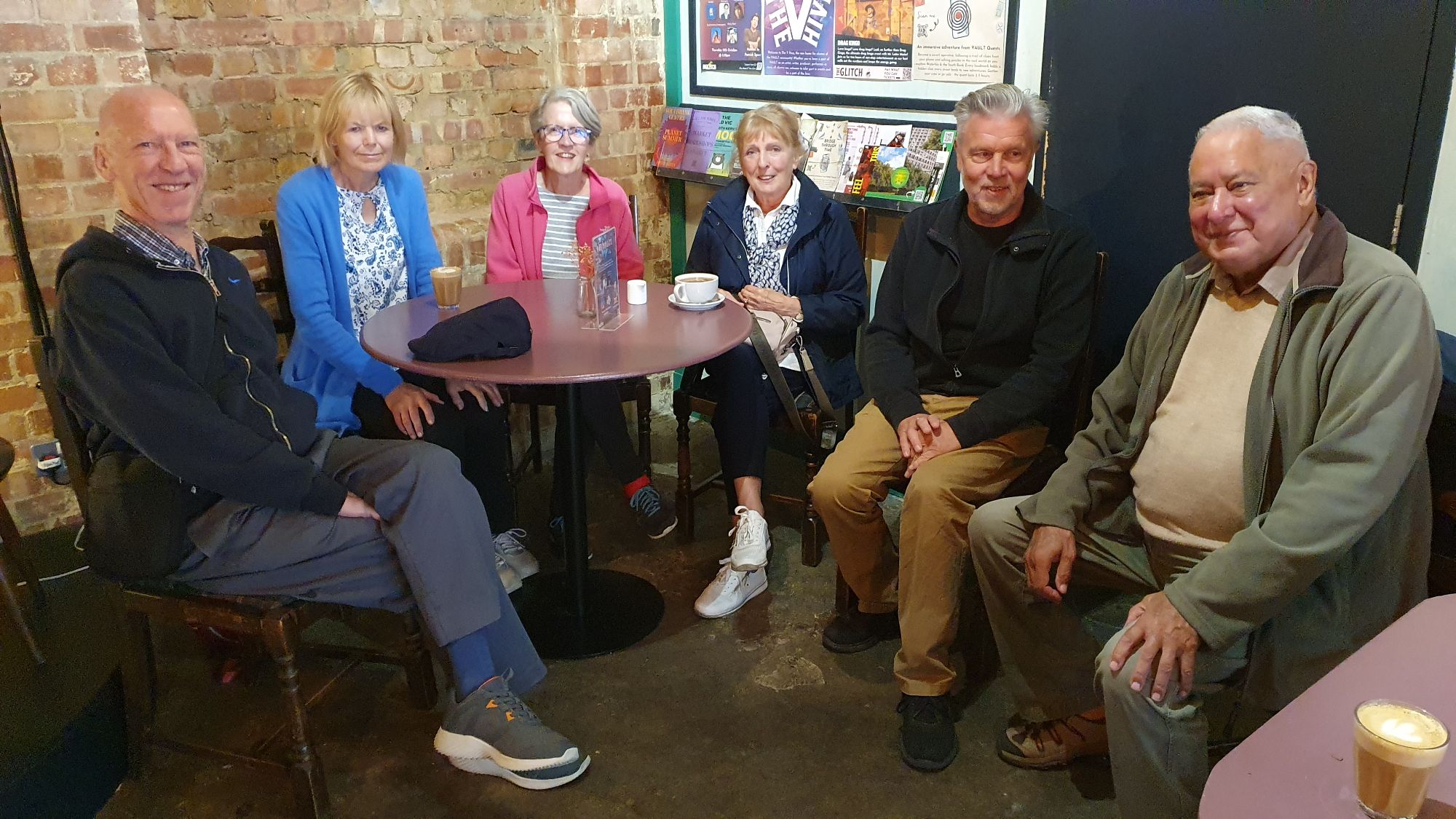 On Friday the 6th October members of the group visited the intriguing exhibition entitled "Spies, Lies, and Deception" at the Imperial War Museum. This exhibition sheds light on the clandestine world of espionage and explored the intricate web of lies and deception used by spies throughout history.
It offered a fascinating look into the world of secret agents and their covert operations featuring an impressive collection of artifacts, from concealed cameras disguised as everyday objects to cipher machines.
From the battlefields of the First World War, inflatable tanks and simulated parachutists, figures like Kim Philby to the recent Salisbury poisonings, the exhibition featured rare documents, photographs, and film footage.
There were exhibits detailing the work of the largely female Postal Censorships department of the First World War displayed alongside a section on code-breaking and also information on the Bellingcat organisation, an international collective of researchers, used open source data to uncover the real identities of those responsible for the Salisbury Novichok poisonings in 2018
There were also some intriguing details about Operation Mincemeat, the Second World War plot that successfully fooled German High Command about the location of the next major Allied assault, by planting a dead body with fake military documents off the Spanish coast.
We finished our visit with a lunch in the Imperial War Museums cafe followed by a leisurely stroll back to Waterloo East Station.