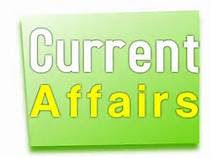 About the Group:
We are a friendly informal group, meeting in each others homes once a month on a Tuesday afternoon from 2pm till 4pm and share opinions on any topics that group members bring up, or if possible the group gets advance notice to get more information on a topic. We have exchanged thoughts on funding the NHS, Prisons, Care for the Elderly, Fracking, Knife Crime, Immigration, Education, Trump and many more, and haven't yet discussed climate change, plastics and waste disposal. The list is endless, so do join us and share any views on issues that interest you.
When and where?
Meetings are held approximately every SECOND TUESDAY afternoon in the month, from 2pm till 4pm, in members' homes
Cost?
No cost
U3A:
Edenbridge
Contact:
Christine Byrne
01732 862999
Tuesday 14 June at 2pm. Details available from Christine
Colin kindly hosted just four members who were available, but we had excellent discussions for 2 hours on the workings of the local council, and several related aspects of community life and wider issues. Meetings are always the 2nd Tuesday of the month at 2pm, hosted in turn at members' homes. If you have any ideas for topics to discuss, send me an email. The format is to open with an introduction of a topic, and each person is invited to make their viewpoint known then all points can be debated. We often find our viewpoints challenged, but it is always polite!
Thanks to Roger for hosting in February where we discussed future planning needed by governments for the demands of both rising, and falling, population levels around the world. This is a huge topic covering housing, care, jobs, education etc.- all covered in great detail in BBC Sounds debates. The second topic was the lack of university lectures, but no partial refund of the fees, which we all voted as unacceptable. The third topic was the so far successful operation in America to transplant into a human a modified pig's heart. Though early days, what would this mean for the future? On this we had a wide variety of thoughts.
Thanks to Sue for hosting. As usual we had an afternoon of lively discussion particularly on the sources we use for news which uncovered some original suggestions
The meeting covered Afganistan, labour leadership, future funding of the NHS, the future of schooling, and the effectiveness of extinction rebellion. Plenty for 3 hrs!
Alison hosted our second proper meeting this year, and Denise brought to our attention the many ways in which our actions can bring about benefits to the earth, and she has forwarded some interesting websites etc. for more information. We also discussed the litter problem and how to approach people you see behaving in an anti social way. Also we briefly discussed what effect the way a person speaks has on us, politicians in particular, and how deserving the Afgans who worked with us are to be allowed to escape to this country.
We were delighted that, on Wednesday 30th June, we were able to hold our first face to face meeting for 15 months. Six of us discussed Holidays in the UK, protecting everyone with the jab, and the future of the monarchy.