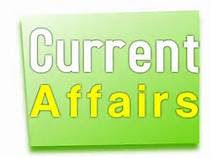 About the Group:
We are a friendly informal group, meeting in each others homes once a month on a Wednesday afternoon from 2.30 and share opinions on any topics that group members bring up, or if possible the group gets advance notice to get more information on a topic. We have exchanged thoughts on funding the NHS, Prisons, Care for the Elderly, Fracking, Knife Crime, Immigration, Education, Trump and many more, and haven't yet discussed climate change, plastics and waste disposal. The list is endless, so do join us and share any views on issues that interest you.
When and where?
Meetings are held approximately every third Wednesday afternoon in the month, from 2.30pm, in members' homes
Cost?
No cost
U3A:
Edenbridge
Contact:
Christine Byrne
01732 862999
We will meet on 30th June, indoors or in the garden at Christine's. Currently we have 7 members attending when they are able, and more will be very welcome.
Topics suggested are: Making holiday arrangements; what we are doing to help the planet; Future of the Royal Family and anything else we can fit into our 2 hour discussion.
Thanks to Vivien for hosting. Five of us discussed global warming, over population, which countries are better than Britain, Brexit's effects and the future, and should the American woman return to face justice. A lively meeting.
January, March and June 2019
A range of topics were discussed including world food production, knife crime, care of the elderly and prison sentences.