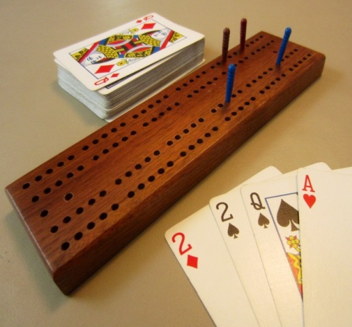 About the Group:
Cribbage is a fun and sociable card game which is best played with 4 players. It is a game that is quick and easy to learn.
Where and when:
Groups of 4 hosted by members every Tuesday.
Cost:
A pack of playing cards and a cribbage board (from about £4 upwards).
U3A:
Edenbridge
Contact:
Marge Withers