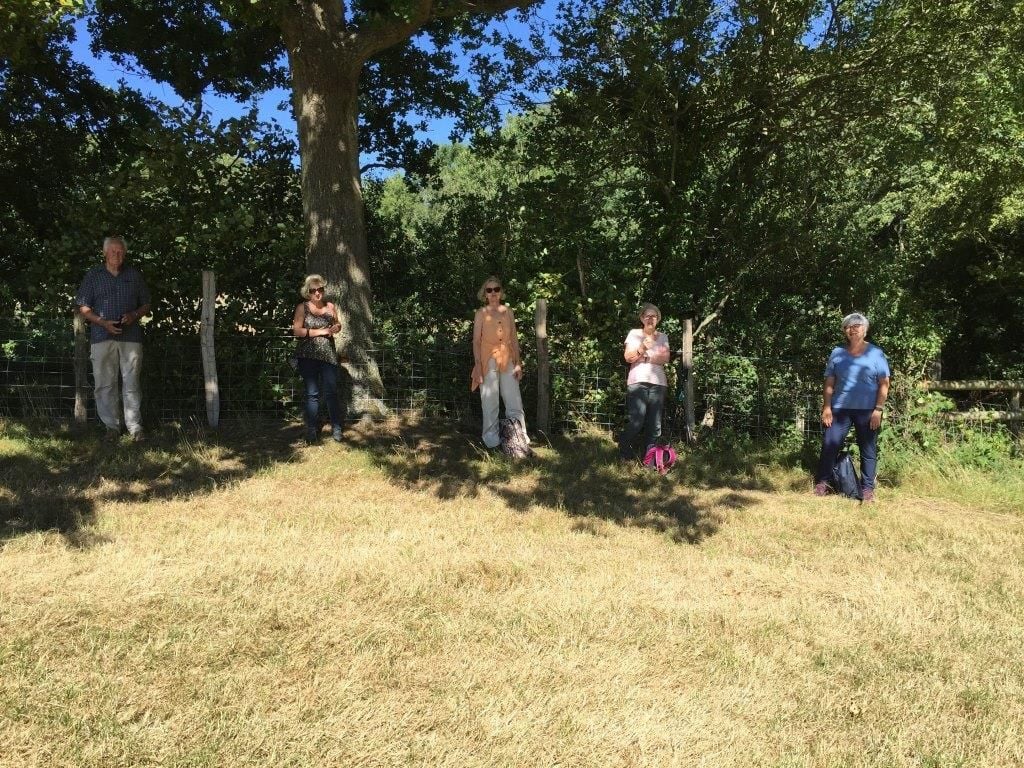 As the restrictions on activities due to Coronavirus lessened we re-started walking as a group but in smaller numbers. To minimise risks and to comply with government guidelines the walking group is limited to groups of 6 members at a time. In August 2 separate walks were completed allowing more members to get out and enjoy the local countryside in company. After months of limited social interaction it was good to get out with fellow members and have a good chat as we walked.
The route started at Cowden church and following the Sussex border path in places took us past Moat Farm up through fields to Cowden station, through woods back past Pyle Gate farm and after crossing the main road to Edenbridge again we walked downhill back to Cowden.
You might reasonably think the weather would not impact our walks in August but one of the walks was rearranged twice as forecast temperatures of mid 30's deterred us one week followed by heavy rain putting us off the following week so third time lucky we eventually ventured out in perfect walking weather.
Our next walk will be in the Ide Hill area.
If you would like to join us on a walk in the future please email [email protected] to be put on the circulation list to be kept informed of planned walks.