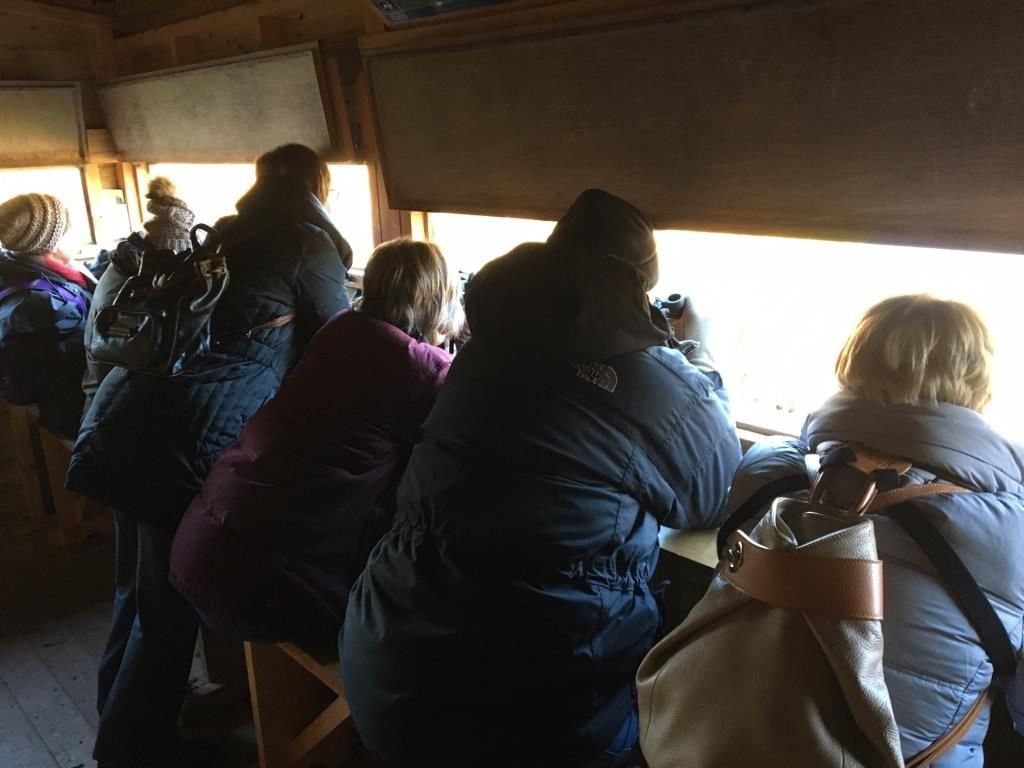 After the dull, wet, grey days of November, it was a joy this morning to wander around Bough Beech Reservoir in brilliant sunshine beneath blue skies. The low-slung sun meant a bit of squinting, but once the light was behind us, the colours were clear and bright and there was not a breath of wind - perfect conditions for birding. Immediate sightings of clacking fieldfare and the creamy eyestripe and russet flanks of a redwing confirmed that winter has most definitely arrived.
Birds were busy around the feeder filling their tummies in the few short hours of daylight - outside the only hide at Bough Beech. We had excellent views of blue tit, great tit, chaffinch, coal tit, great spotted woodpecker and either a marsh tit or willow tit - we couldn't quite decide as you really need to see the two alongside each other to make a positive id. The general consensus was marsh tit as that usually sports a smaller black bib than the willow tit. The fact that the willow tit prefers more marshy ground than the marsh tit and this little fella was in woodland alongside open water is no help whatsoever. Had the little dear been singing, Rog could have made the distinction but hey ho - none of this birding stuff "in the field" is meant to be easy!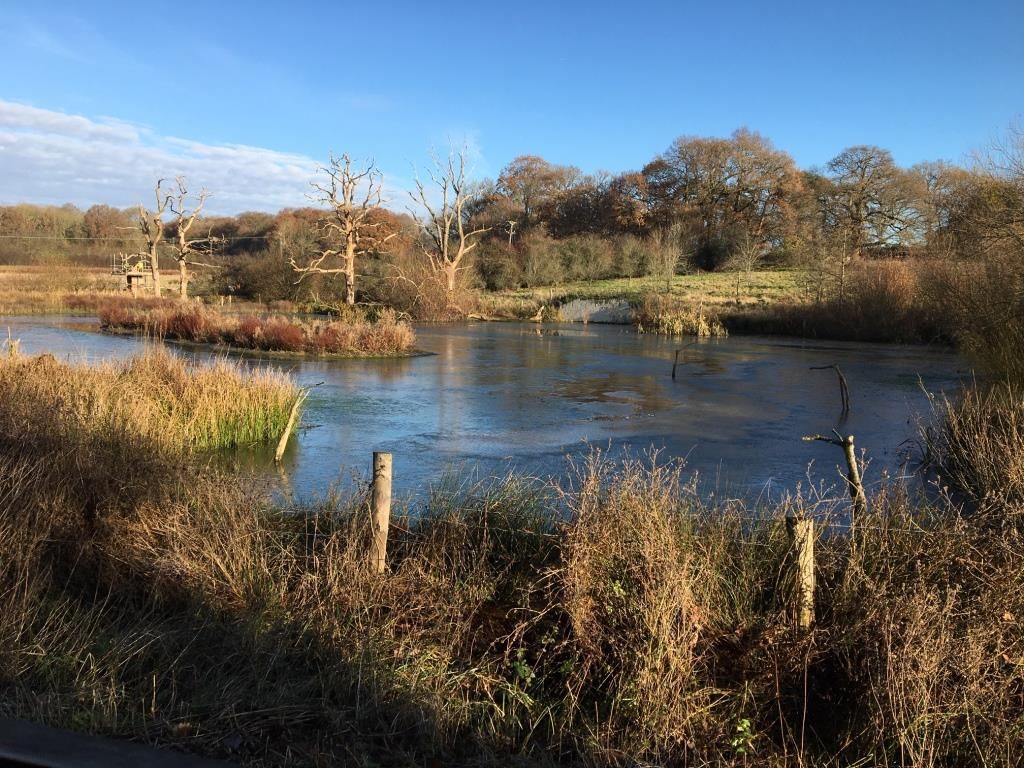 We had several excellent views of the strikingly coloured nuthatch and heard its full-blooded call echoing around the wood as it flew like a guided missile straight to the feeders - scattering all the other birds. Nuthatches are the only British birds with the squirrel-like ability to scurry down and around trunks and branches, as well as going up. It is the treecreeper that only goes up - once it gets to the top it flies off and then starts at the bottom of another tree.
After some very pleasant time in the hide we walked across the road between the lake and the reservoir and were rewarded by a bunch of pochard as they fussed in the reeds, two mandarin ducks lurked deep in the swampy woodland and we were surprised by the sudden startled flight of a snipe at the water's edge. Cormorant hung with menace in a dead tree and three Egyptian geese landed on an island in front of us. Teal, Wigeon and great crested grebe were the main spots out on the water and blue tits were everywhere.
Here is a most acceptable day list of 39 from our most "local" patch ...
blue tit, great tit, long tailed tit, marsh tit, coal tit, goldfinch, great spotted woodpecker, chaffinch, green woodpecker, magpie, coot, moorhen, crow, jackdaw, wigeon, teal, snipe, nuthatch, mandarin duck, great crested grebe, Canada goose, Egyptian goose, black headed gull, herring gull, blackbird, redwing, fieldfare, gadwall, cormorant, heron, shoveler, robin, swan, mallard, pheasant, wood pigeon, pied wagtail, starling, wren.