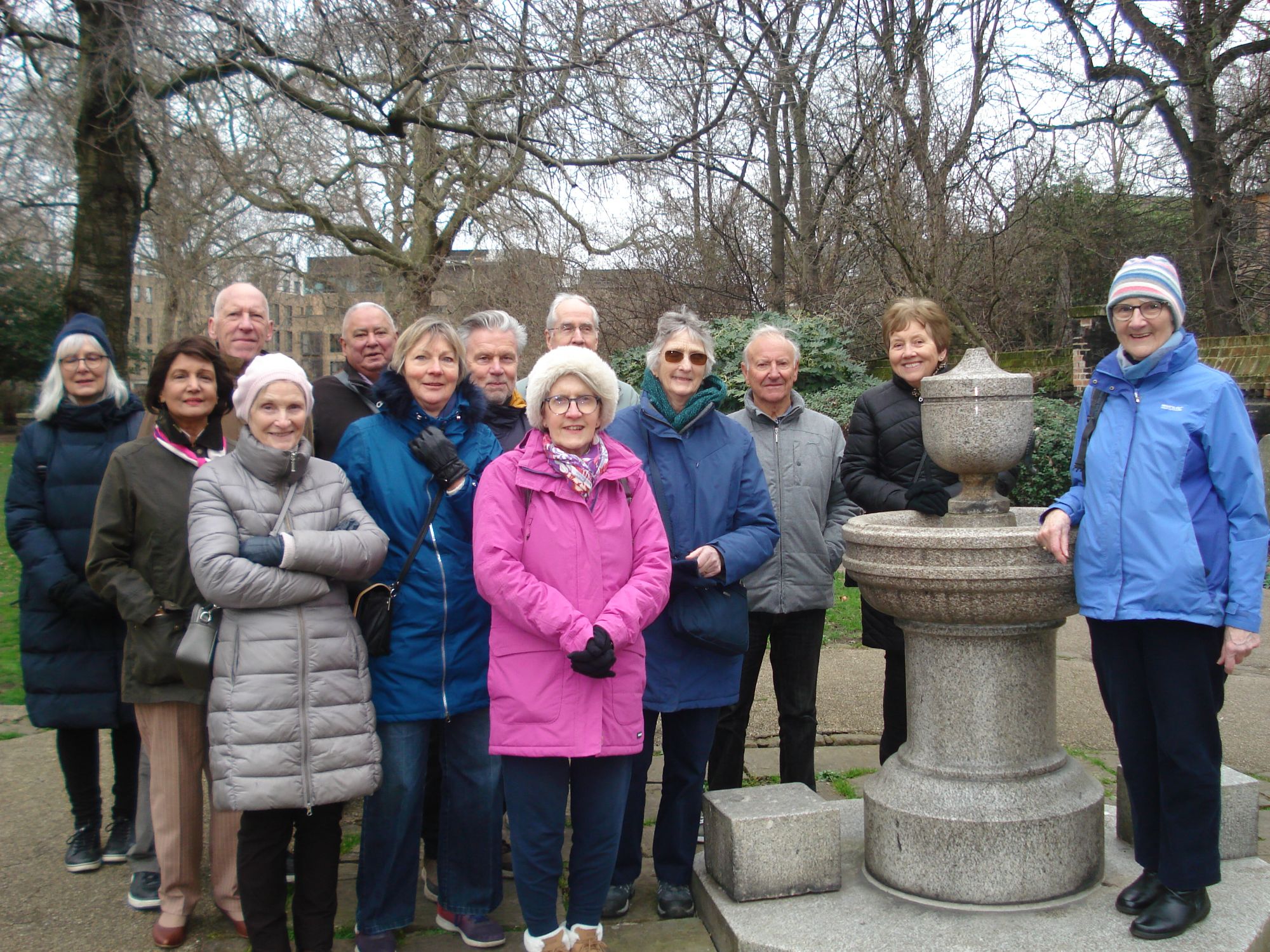 On Friday 3 March 2023, a dry day but with a bitterly cold North East wind, the group joined our Tour Guide, Jo, at Goodge Street Station. From there we traversed the streets to the East of Tottenham Court Road and passed several elegant garden squares. It was good to note that Camden Council have a policy of creating 'pocket parks' in under used small areas of ground, and we visited an example of this just off Store Street. We saw a plethora of houses with blue plaques (and one black plaque) and were told the history of the residents who lived there, many of whom were pioneering women.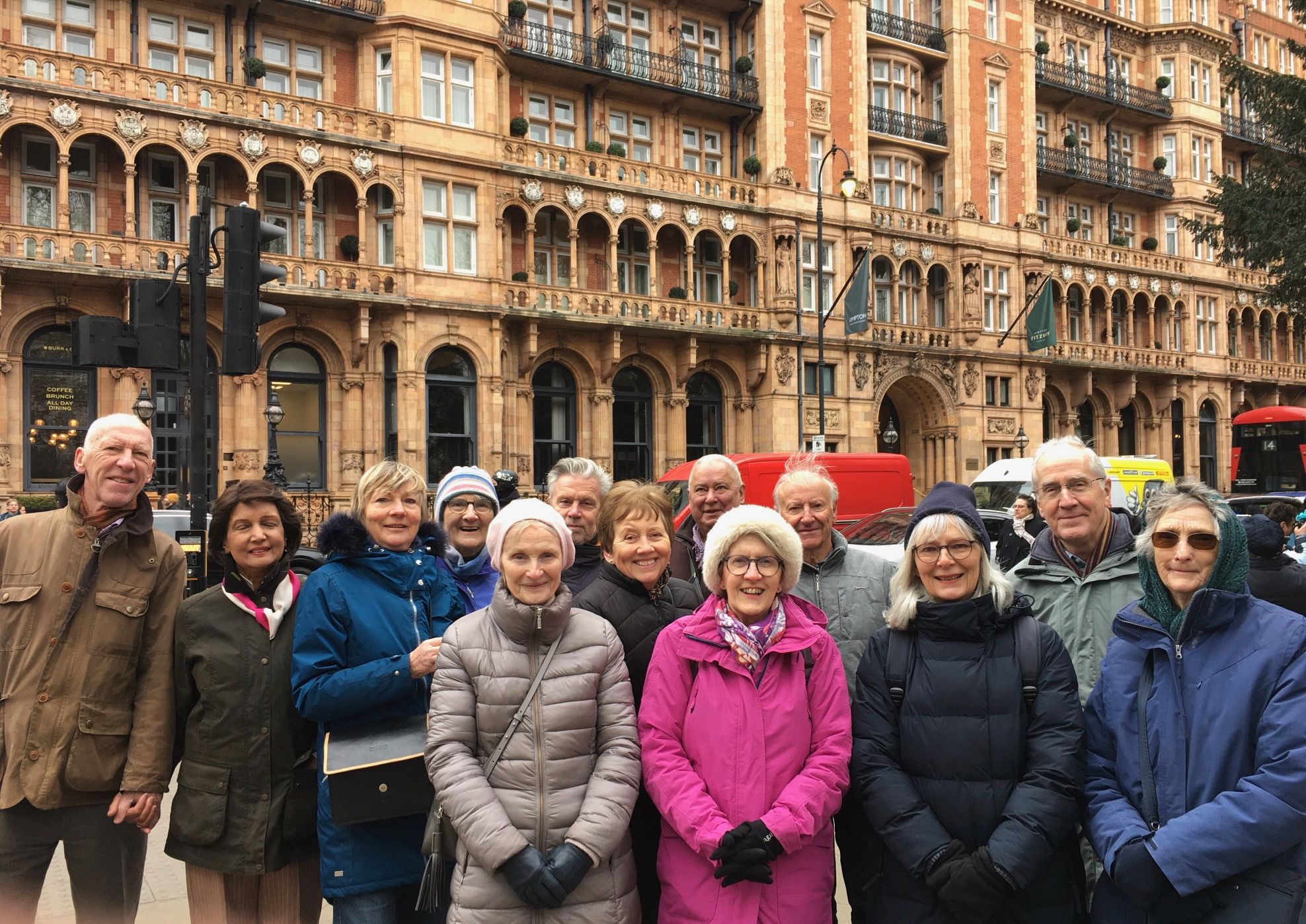 We passed many interesting buildings, including Richard Rogers Architects' extension to the North side of the British Museum, the University of London Senate building, the art deco Daimler hire garage and the amazing facade of the 5star Kimpton Fitzroy Hotel (previously The Russell Hotel). We ended the tour at the calm oasis of St George's Gardens, previously the burial ground for two nearby churches.
It was an interesting walk and as usual on London tours, it proved there is history to be found around every corner. After our tour some of us warmed ourselves up at the café on the ground floor of the Kimpton Fitzroy Hotel. We look forward to our next outing in April.