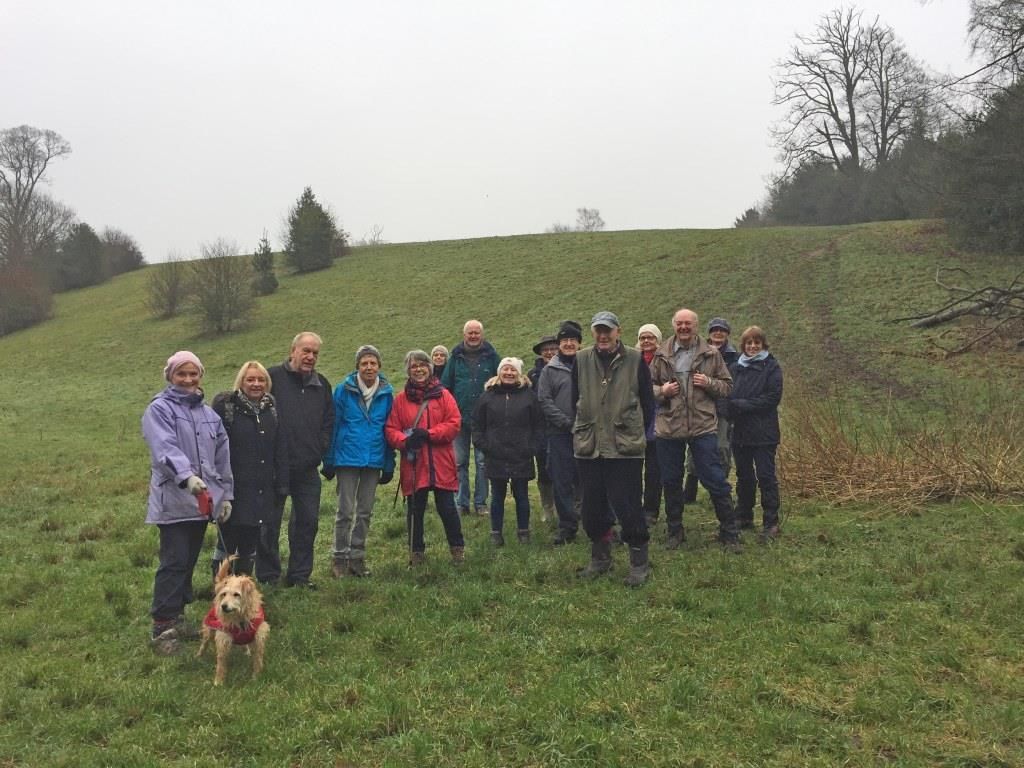 The town of Westerham has many historical connections with William Pitt, General Wolfe and Winston Churchill among them.
Our walk started at the old Hosey School and crossed Squerryes Park (the source of the River Darent) with its stunning views over Westerham with the North Downs as a backdrop (although on this day it was too misty to see them).
We passed the site of the Old Mill and pond, Pitt's Cottage and nearby Squerryes Court, home to the Warde family for the last 280 years.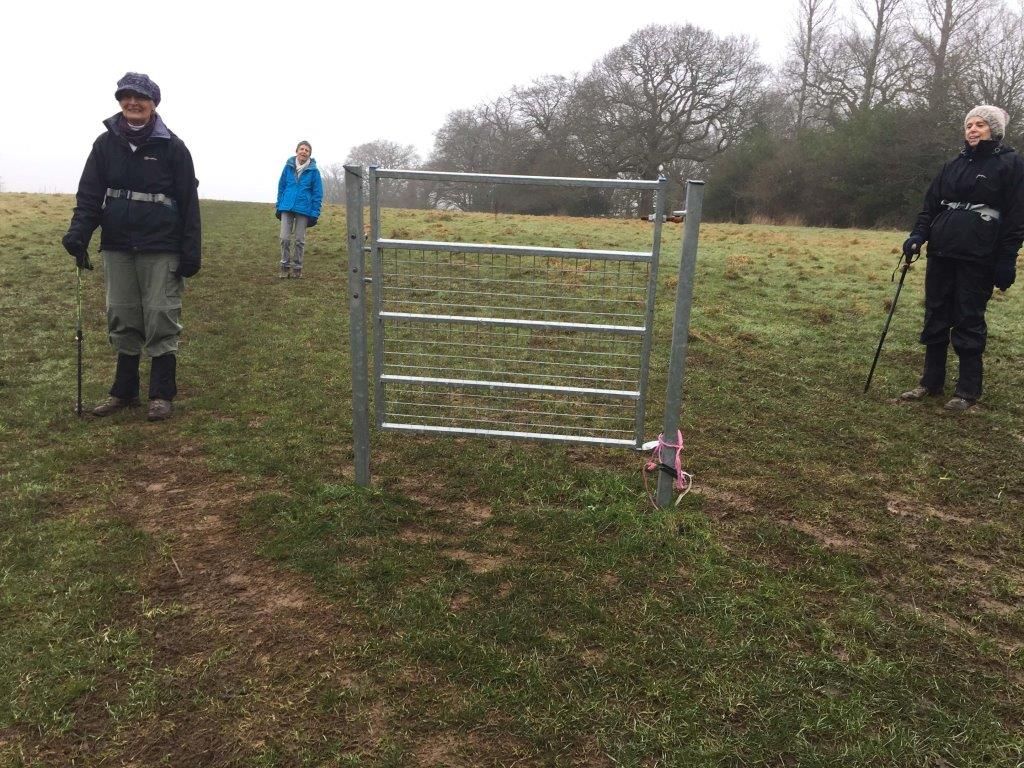 The Wardes from Westerham and the surrounding villages of Brasted, Sundridge and Edenbridge all had, in the early 18th century, a strong connection with The Founding Hospital in London, and an exhibition about this connection is being staged at The Edenbridge Museum from February 5th.
The walk continued around the town through some of the lesser-known streets before returning via the Church and Gree n to Squerryes Park and back to Hosey Hill.
Having workedup a healthy appetite most of the sixteen walkers enjoyed a good lunch and refreshments at The Carpenters Arms on Limpsfield Chart.