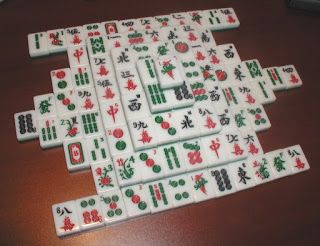 About the Group:
Do you like playing games but have nobody to play with? Around 16 of us now meet at The Old Eden to play Mah-Jong and have fun. New members are always welcome, and there are people who can teach you if you don't know how to play the game.
When and where?
We meet twice a month on a Tuesday morning at The Old Eden Public House, 121 High Street, Edenbridge, TN8 5AX.
Cost?
We don't pay as the pub is not open yet; we just buy a coffee or tea.
U3A:
Edenbridge
Contact:
Margaret Watson