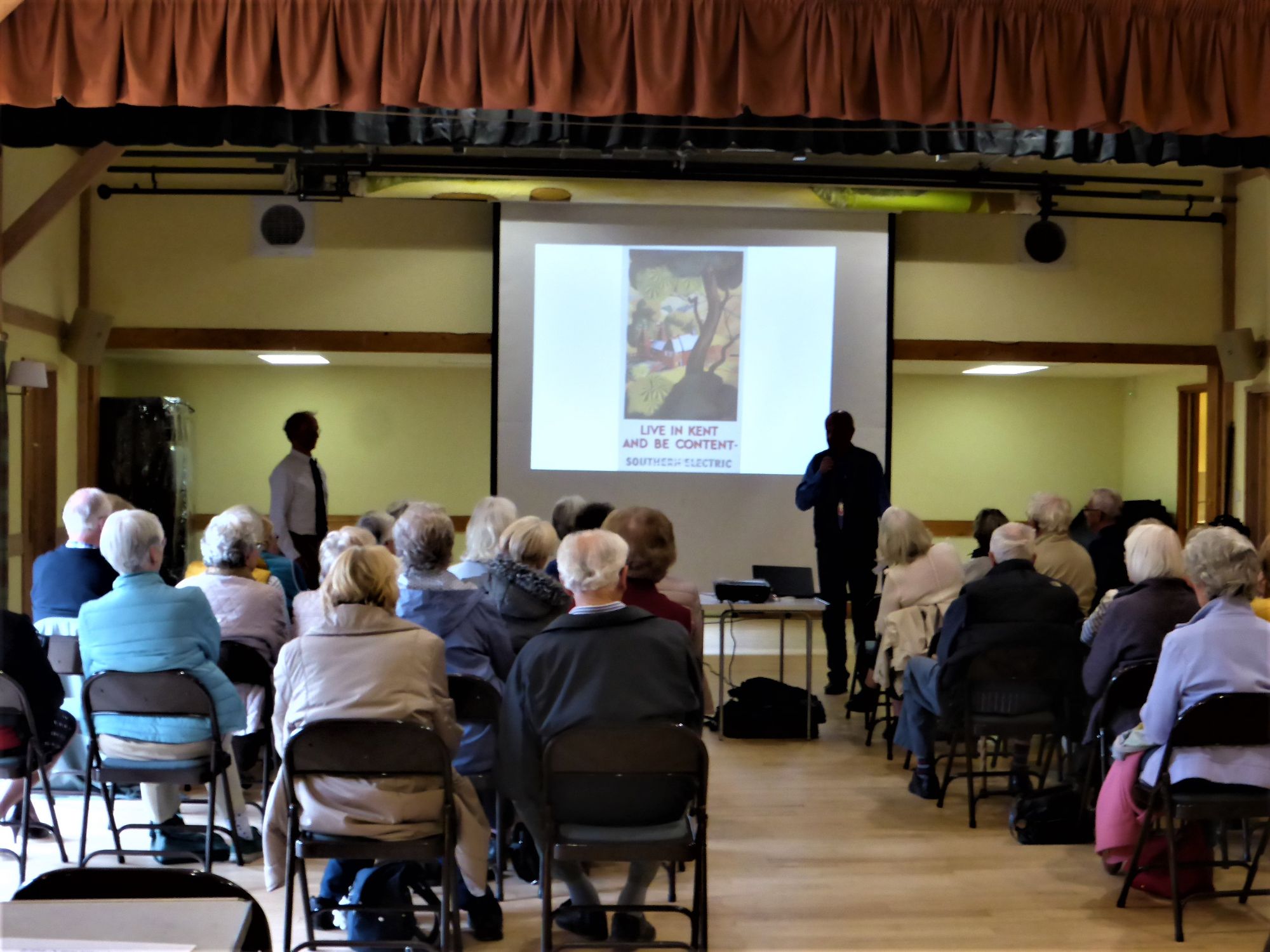 Dr Geoffrey Mead of the University of Sussex gave the talk at the April meeting and his subject was the Landscapes of the South East, with the theme being the interaction between the natural landscape and the impact of humans. To illustrate this point, throughout the talk we were shown maps of the type of soil found in each area he covered.
He started with the western area of the South East in Hampshire and Surrey, looking at the impact of informal settlement after the Great War when large plots of formerly agricultural land were sold off in small lots - irrevocably changing the landscape. He then moved over to the far east and the wild windswept area of the Hoo peninsular in Kent where a combination of the natural habitat and the threat of bird strikes helped to defeat plans for a new London airport.
Next, he dealt with the area around Outwood in Surrey looking at how the natural sandstone forms the basis of the brick and tile buildings that dominate the surroundings in contrast with further east where it is clay that takes over when you reach Redhill and Bletchingley.
He then covered East Sussex around Lewes and particularly the Firle House estate where the Cage family own 91 percent of the estate and the family colour of dark blues is reflected in many of the buildings - both domestic and commercial.
Moving further South to his own home territory around Brighton Dr Mead gave a brief resume of the history of the city from its humble beginnings as a fishing village to being a fashionable city, with special mention of the Laines which were once dominated by antique shops but are now mainly jewellery shops. He concluded his talk by taking us to Broughton Monchelsea in Kent where the greensand soil made it particularly good for fruit, while the house at Great Dixter was built from local sandstone, both emphasising the theme he mentioned at the outset of the continued and ever evolving connection between the land and the people.