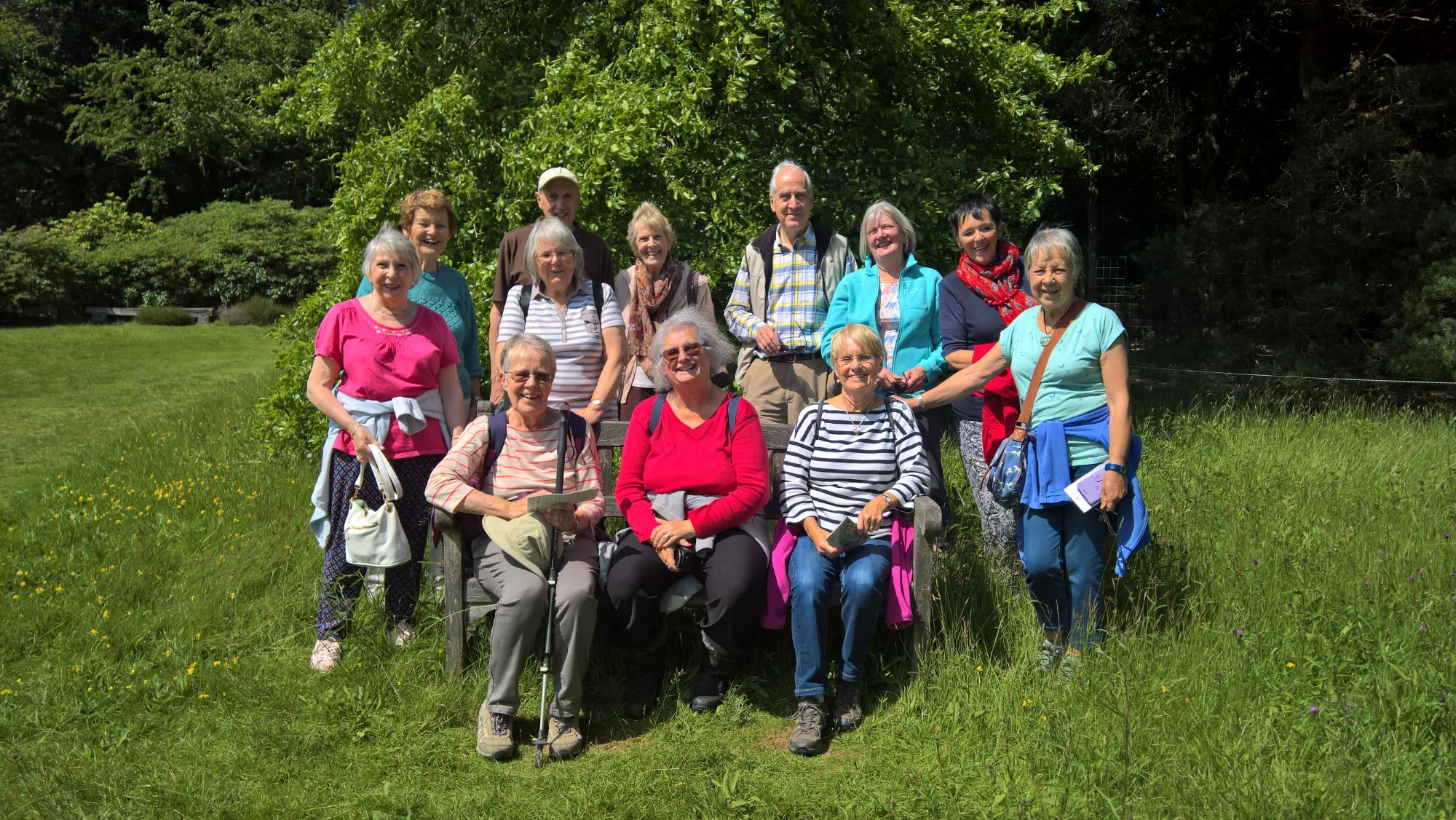 After a delicious al fresco lunch in the sunlit (did I really say that?) tea garden of High Beeches Woodland and Water Garden in Handcross, 13 of us roamed around this beautiful hillside estate, With 27 acres of woodland, water gardens and a collection of rare, exotic and award-winning plants, High Beeches is a botanical treasure trove and one of the finest gardens in Sussex. Home to specimens from many parts of the world, the gardens in mid-summer also display a riot of wildflowers including orchids.
Bushes were buzzing with bees in the strong mid-summer sun and buzzards soared lazily above. Butterflies flitted around - small copper and common blue were much in evidence. Most of the tree specimens were labelled thank goodness, although we missed Penny Tomlin, our shrub expert, who is on holiday. We were able to identify most of the wildflowers in the meadows - clouds of ox eye daisies, buttercups of course, sparkling stitchwort, the tail ends of bugle and yellow rattle, common vetch, and common spotted orchids standing their ground. Within this tapestry were some small blue spiked flowers, difficult to identify as they were fading fast. However, we discovered later these were Heathland Speedwell. Diana thought they had the look of the Veronica family and this proved to be the case. They are also known as Paul's Betony. (In the autumn these wildflower meadows are cut and then ploughed by shire horses) Luscious leafy plants surrounded the pools afloat with delicate pale yellow water lilies guarded by giant gunnera. Several striking clumps of tall yellow flowers turned out to be a type of primula and the Korsa Cornus trees were at their spectacular best with brilliant creamy white flower heads smothering each leafy branch like a fresh fall of snow.
All together a most rewarding mid-summer stroll in the lush greenery of a very well-hydrated English country garden!