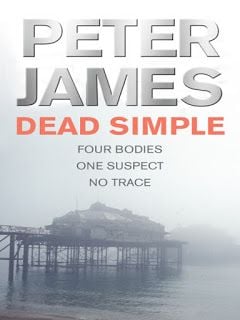 A select group (4) of the Friday Book club met in April where we discussed 'Dead Simple' by Peter James.
The book is the first in a series featuring the main character Detective Superintendent Grace. The general consensus was that it was a good, easy read with an interesting plot and surprising twists. The majority of us liked DS Grace and felt his character would develop further in the later books. Many of us found some of the plot a bit far-fetched i.e. that Michael was able to survive in the coffin (claustrophobic) even after the air tube had been removed and the fact that Ashley had been responsible for similar scenarios in which her husbands were murdered, and never been found out!
There was also a feeling that the book could have done with a good editor. There was too much unnecessary detail of things like police procedure and what people were wearing. The book could probably have been reduced quite substantially without being spoilt.
It was a holiday reading book and the four of us who were present would be happy to pick up another by Peter James at the airport but not necessarily rush out and buy one straight away.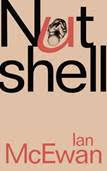 Nine of us met in March to discuss 'Nutshell' by Ian McEwan and we welcomed our new member, Ruth.
Being a member of a book club reaffirms my awareness of our differences! The reactions to 'Nutshell' confirmed this again as they ran the gamut from great enthusiasm to outright hatred and disdain!
The majority view was that it was an easy and enjoyable read with some of us loving the wry humour and the Shakespeare allusions while others thought that maybe it was too clever by half. Teresa felt that the book would have been just as good if it had not been so Shakespeare oriented but to me that would have spoil it. Anne felt it gave it an extra dimension. Pat found it claustrophobic and Cathy felt it should not be recommended to expectant mothers!
The general impression was that it was well written, with great use of language but it was difficult to warm to any of the characters except, perhaps, to the baby in the womb!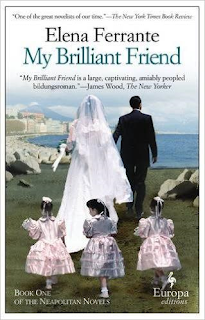 Eight of us met at Briar's house to discuss My Brilliant Friend by Elena Ferrante.
We had quite an energetic and enthusiastic discussion with everyone contributing. Most of us were impressed by the writing and Teresa and Briar also praised the translation. The cinematic quality of the prose was commented on with approval.
However, the question of whether we liked My Brilliant Friend divided us. Teresa, who had chosen it was very enthusiastic and had gone on to read the other three books in the series. Brian disliked it and could not be bothered to finish it when his library recalled his copy. (Maybe a man thing!) Of the remaining six, two or three liked it enough to want to carry on with the series, the others were not interested enough. A number of members were disappointed after all the hype in the press and felt the book did not come up to expectations.
It was good to read a book which generated such a lively discussion.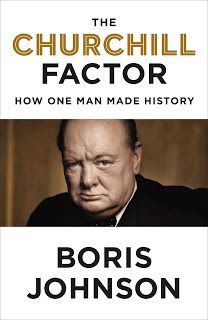 The Boris Johnson biography of Churchill: The Churchill Factor was discussed at this month's meeting.
We all agreed across the board that this was an easy read, but written in a curious mixture of language, alternating randomly "from the slightly infantile, boys' own paper stuff to the portentous, i.e. from schoolboy slang to esoteric vocabulary with mixtures of metaphors and similes".
Although Johnson is clearly very enamoured of Churchill, and in many ways can be seen to be trying to emulate him in his own life, the book did not nevertheless avoid the more contentious episodes in Churchill's life, although Boris did always endeavour to offer some mitigating evidence. Quite how much some of this was to be trusted was not always certain, although undoubtedly much of it is recorded fact. This was not a serious book, but nevertheless we all learnt something, and were entertained along the way.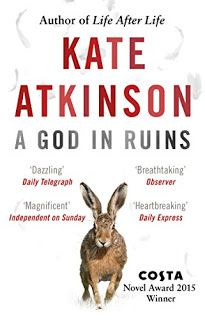 Seven of us met in September at Helen's house - welcoming Cathy to our friendly group.
We discussed A God in Ruins by Kate Atkinson, and, unusually, we were unanimous in loving the book. Everyone felt the characterisation was rich, detailed and believable - for good and bad - and ultimately emotionally affecting. A couple of people didn't particularly enjoy the frequent switching of timezones - it certainly gave us more work to do as readers - but we all appreciated the effort was worthwhile. We did discuss whether some of the structural issues were more of a conceit of the author than helpful to the reader, but this is a 'modern' novel, and in part is about the creation and consumption of fiction (I'll say no more in case some members have not finished the book!).
Many thanks to Helen for her hospitality (and scrummy biscuits).